Staff and RS Get-to-gather – Hiking and Dinner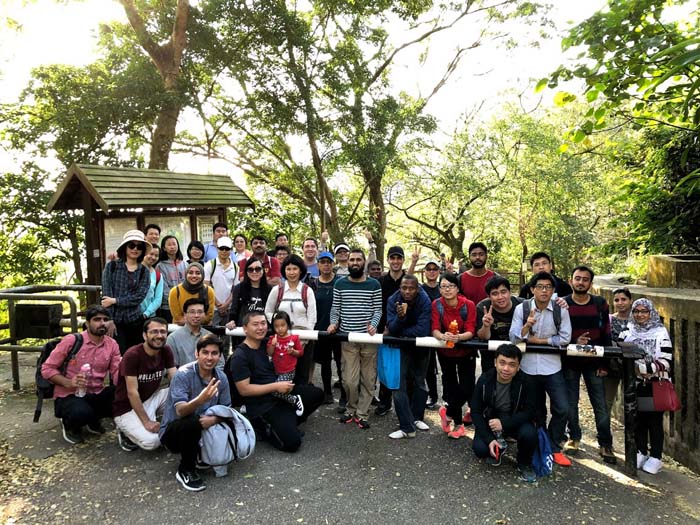 Hong Kong's weather in December is very nice and it is a perfect time to have some outdoor activities. EE department organized a hiking get-to-gather event for professors and research students on 30 December 2017. The purpose of this event is to provide a casual occasion for fostering research collaborations in new or interdisciplinary directions. The place for the hike is Mount Cameron in Hong Kong Island.

Read More

Prof K M Luk has won 2017 IEEE AP-S John Kraus Antenna Award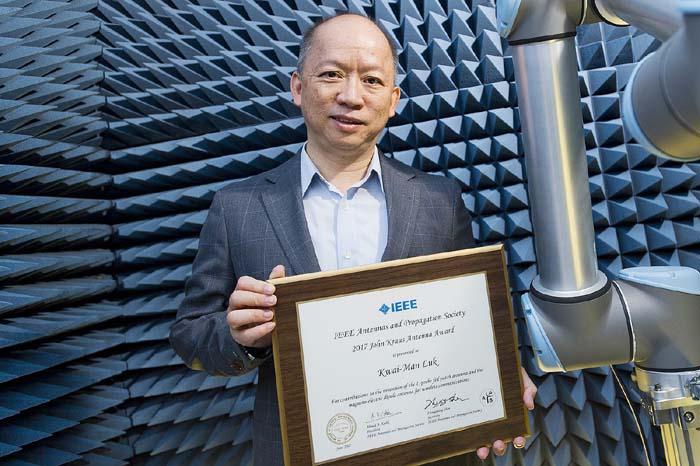 Prof K M Luk, Chair Professor of EE, has been selected to receive the 2017 IEEE AP-S John Kraus Antenna Award for his invention of "L-shaped Probe Fed Microstrip Antenna and the Magnetoelectric Dipole Antenna for Wireless Communications". It is one of the highest awards in the antenna field globally and Prof Luk is the first academic from an Asian institution to receive this award.

IEEE Antennas and Propagation Society (IEEE AP-S) is recognized as the leading Society in antenna field in the world. Established by John D. Kraus, an American physicist known for his contributions to electromagnetics, radio astronomy and antenna theory, this award aims to honor an individual or team that has made a significant advance in antenna technology.

To further advance the frontier of antenna research, "Water Antenna" will be next research focus of Prof Luk. To know more about Prof Luk's story of researching unconventional yet highly efficient wideband antennas that find applications in modern wireless communications, please have a look of the following news reports.
CityU News Centre:
https://newscentre.cityu.edu.hk/media/news/2017/12/11/distinguished-scholar-wins-prestigious-john-kraus-antenna-award

News reports: Wen Wei Po; Oriental Daily; Hong Kong Commercial Daily
Article by Sing Tao Daily:
http://www.ee.cityu.edu.hk/home/doc/SingTao_23June_A4_ProLuk.jpg

Interview by Croucher Foundation:
https://projects.croucher.org.hk/news/calling-all-stations-antenna-design