Research Areas –
Optoelectronics, Electronics, Power, Nanotechnology, and Biosystems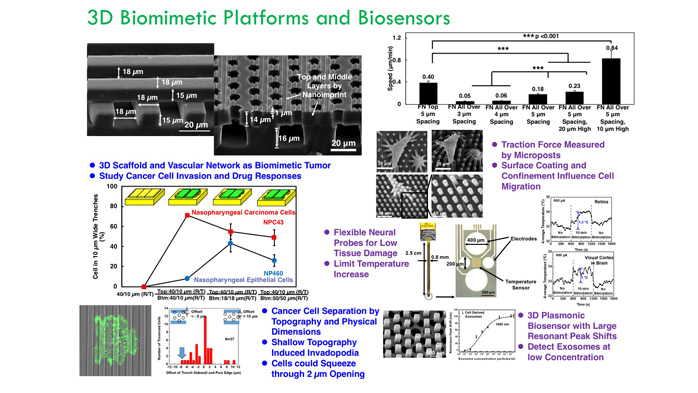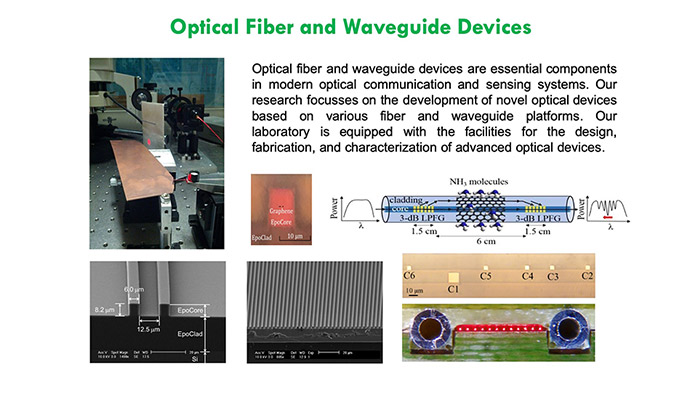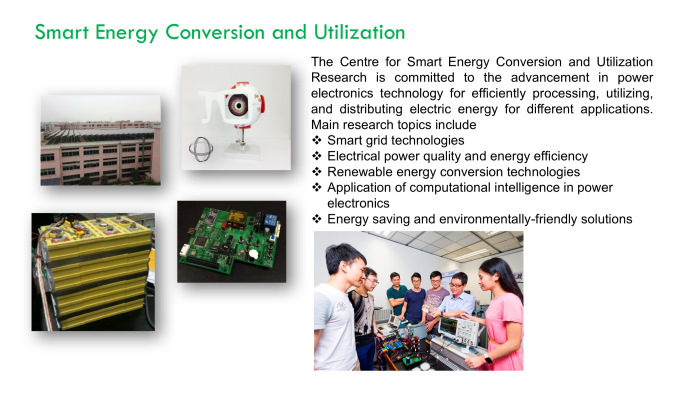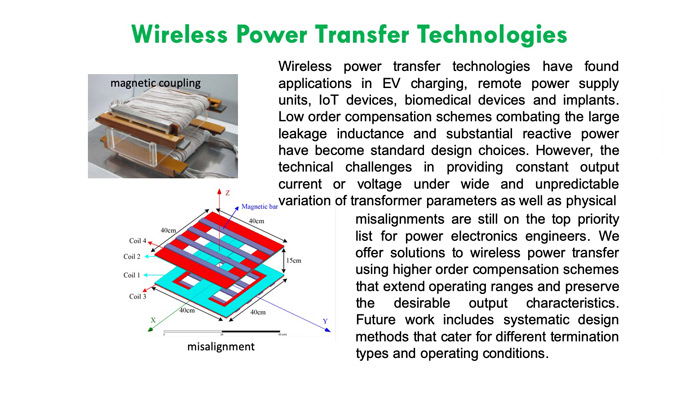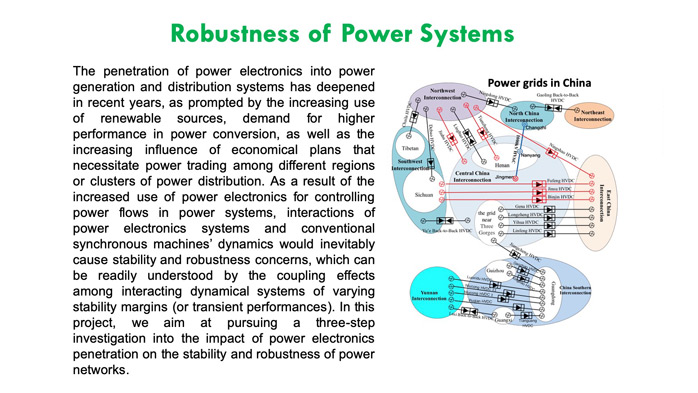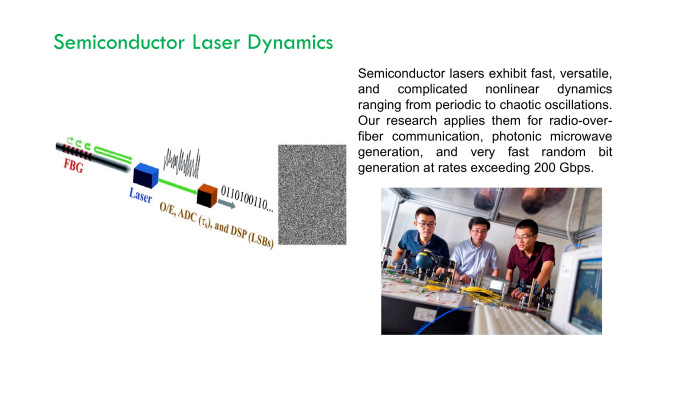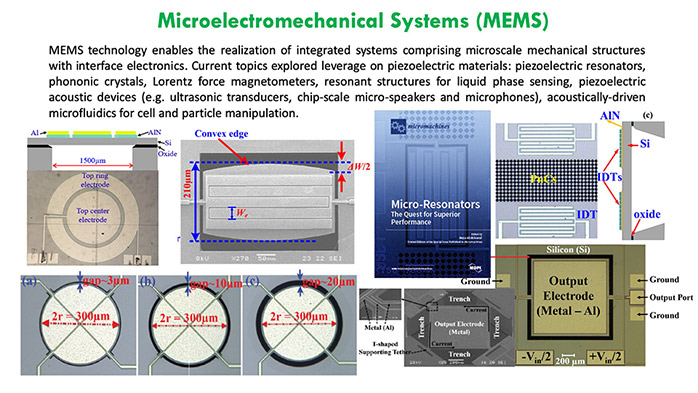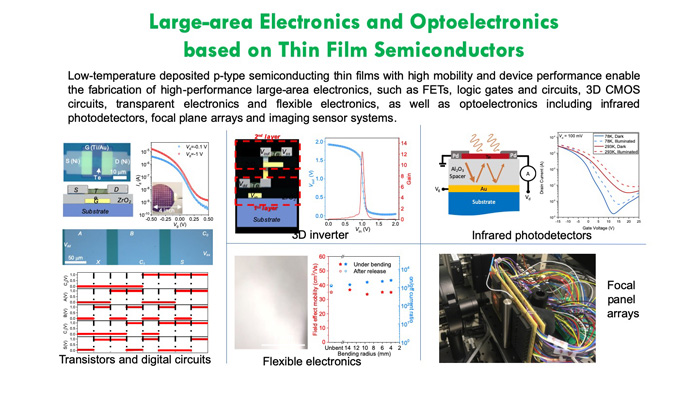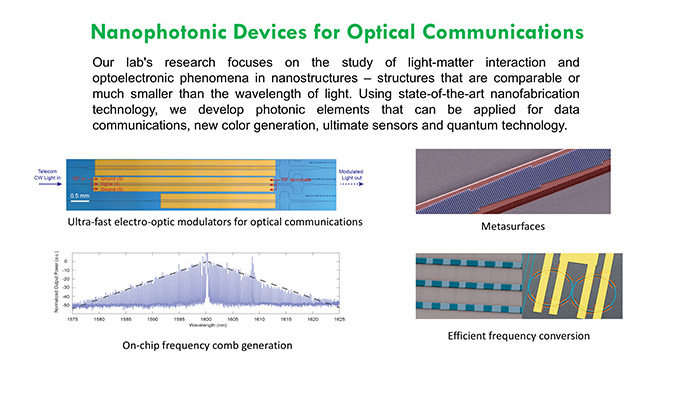 The applications of electronics have expanded dramatically since the invention of the transistor. Similarly, the unique applications of photonics continue to emerge, from everyday life to the most advanced science. Electronic and photonic devices have enabled breakthroughs in all branches of EE, therein lies the strength of the interdisciplinary nature of electronics and photonics, and the tremendous opportunities it opens. Our team focuses on the design and realization of novel devices using advanced material, micro and nanoscale technologies. The realization of device down to the nanoscale enables unique properties to be achieved. Applications range from information technology and telecommunications, optical sensing, imaging, energy efficiency in smart grid, to biophotonics - health care and life sciences, and improving the quality of life using neural implants.
The team is devoted to the research on: fiber and integrated optics; plasmonics/metasurfaces; semiconductor lasers; nanophotonics; nanomaterials; nanofabrication; micro-electromechanical systems (MEMS); biomedical sensors and microsystems; neural implants and prosthesis; holography; electronic product reliability; power electronics; and smart grids.
The team consists of the following faculty members:
| Faculty Members | Research Interests |
| --- | --- |
| Dr. CHAN, Andy H P | Integrated and Fiber Optics, Photonic Technology and Packaging, Terahertz Device |
| Dr. CHAN, Nelson S C | Optical Chaos, Microwave Photonics, Semiconductor Laser Dynamics |
| Prof. CHIANG, K S | Fibre and Integrated Optics, Nonlinear Guided-wave Optics, Optical Devices and Sensors |
| Dr. CHOW, Y T | Optoelectronics |
| Prof. CHUNG, Henry S H | Power Electronics, Lighting Technology, Smart Grid Technologies |
| Dr. LEE, Joshua E Y | Microelectromechanical Systems (MEMS), Micromechanical Sensors, Micromechanical Resonators, Piezoelectric Devices, Acoustic Devices, Acoustofluidics |
| Prof. PANG, Stella W | Biomedical Sensors and Microsystems, Nanofabrication Technology, Nanoimprint |
| Prof. PUN, Edwin Y B | Integrated Optics, Photonics Technology, Micro- and Nano- fabrication, Plasmonics, Nano Photonics, Metasurfaces and Metamaterials |
| Dr. TAN Chaoliang | Optoelectronics, Electronics, Nanotechnology, 2D Materials |
| Prof. TSE, Michael C K | Analog Circuits, Power Electronics, Smart Grid, Networks and Nonlinear Systems |
| Dr. WANG, Cheng | Nanofabrication Technology, Photonic Circuits, Optical communications, Nonlinear Optics |
| Prof. WONG, Hei | Electronics Devices and Solid State Circuits |
Last Updated : 18 June 2020