Previous ARC Workshops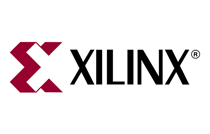 ARC2012 Banquet & Tour

TOUR + BANQUET ITINERARY

Our exclusive tour is tailor-made for ARC 2012 (Hong Kong) to experience the unique local culture and heritage of Hong Kong's famed New Territories. This part of Hong Kong, unknown to most tourists, differs greatly from the more familiar skyscrapers, including in terms of housing, customs and more importantly the outlook of daily life.

The first stop will be the Man Mo Temple in Tai Po. Built in 1891 in the middle of a bustling market, it is a declared monument. The temple played an important role in triggering the 1899 Six-Day War in Hong Kong's colonial period.

The Wishing Tree in Lam Tsuen is a living local custom, as local people travel all the way to the village to make a wish which they believe will come true.

The Ping Shan Heritage Trail explores the history of the Tang Clan, a powerful clan in Hong Kong since the 12th century. They still use their own study hall, temple and ancestral hall.

The tour concludes with a banquet of local Chinese food and a keynote lecture. The coaches will finally return us to Hyatt Regency Hotel, Shatin.


13:30 - 14:00 (Pick up at the Hyatt Regency)

There is time delay of every 10 minutes for each coach (split into A & B ) for better crowd logistics management.

14:00 - 14:30 (Visit Man Mo Temple in Tai Po)

The temple is located at Fu Shin Street which is an early town market for surrounding Tai Po villagers. The Man Mo Temple, the main building of the complex, is dedicated to the civil god Man Cheong and the martial god Kwan Tai. It was an assembly hall where community affairs and disputes were settled. The temple is also an important site for the development and colonial history of the New Territories. In 1899, a year after the Convention of Peking leased the New Territories to Britain, the British moved to establish control. This triggered resistance by some of the population of the New Territories. The local people and the British held meetings at the temple to resolve the disputes on 6 April 1899. However, they could not settle the argument and six days of fighting ensued with heavy Chinese casualties.

14:50 - 15:20 (Visit Lam Tsuen Wishing Trees)

This place has become very popular with locals who come to worship, hoping their wishes will come true. More importantly, nearby are a temple, and a shrine that commemorates the deaths in the Six-Day War of 1899.

16:00 - 16:45 (Tour of Ping Shan Heritage Trail)

This kilometer-long trail connects three villages of the Tang clan and explores some of the most significant historical buildings in Yuen Long District. The Tang clan has been the most powerful clan in the New Territories for centuries. The Tang clan was the chief leader against the British in the Six-Day War of 1899.

17:00 - 21:00 (Banquet at Yuen Long - Tentatively 18:30 Dinner Start)

The banquet will be held in Ying Chinese Cuisine (Address: 1/Floor, Fu Ho Building, 3-7 Kau Yuk Road, Yuen Long). It will feature a unique and contrasting.

21:00 (Coach back to Hyatt Regency, ShaTin, University MTR Station)
ARC © 2012 Copyright Reserved