To celebrate the achievements of our alumni/ individuals in their career, and/ or servicing CityU EE community, or our society; EE is going to launch our exciting 3rd EE Annual Awards!

Deadline: 31 May 2023
Please find more detail of the EE Annual Awards HERE.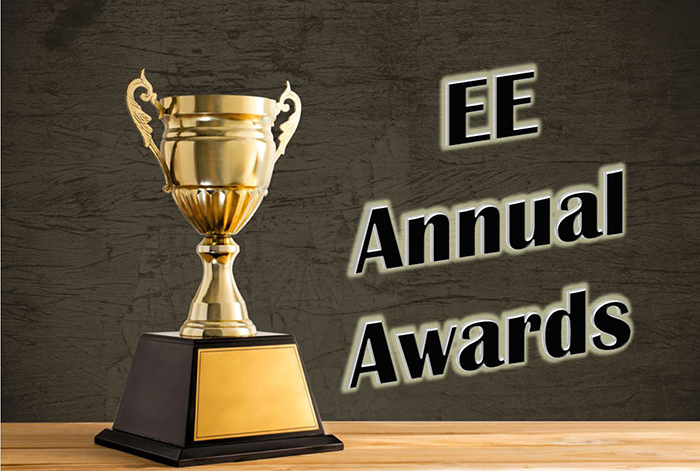 CityU JUPAS Consultation Day 2023
CityU JUPAS Consultation Day was held on 20 May 2023. EE faculty and student ambassadors were there to share with high school students and DSE candidates what is Electrical Engineering, how Electrical Engineering shaping the world, the learning exposures offered by the Department, and the career outlook of the discipline.
A prgoramme talk was also delivered by Dr Ray Cheung (Associate Professor) to advise programme highlights and the promising career prospects of EE graduates.

Commencement 2023 – EE Sessions
We are proud to present our graduates of 2023 at the Commencement of EE Sessions held on 13 May 2023. About 300 graduates, their families and friends, and EE professors attended the ceremony to share the joyful and exciting moment together.
The presentation of EE Annual Awards was conducted on the same occasion to celebrate the achievements of outstanding EE alumni and recognize individuals who have made significant contributions to the Department. The big day ended joyfully with group photo-taking among graduates and EE professors.

EE Final Year Project Competition 2023
The Final Year Project (FYP) Competition was successfully held on 9 May 2023. This year, six projects were shortlisted to enter Finals in way of poster presentation. All contestants were enthusiastic and professional in introducing their innovative and novel ideas in their project works, and they also addressed the questions from the judges professionally.
The judging team for FYP competition this year was composed of our Adjunct Professor from industry and six faculty judges.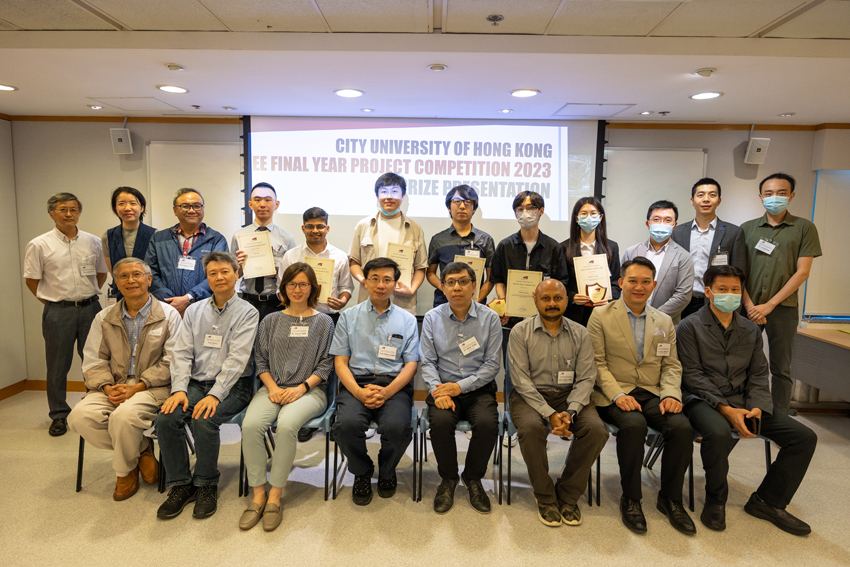 Please see here for competition details.
EE Major Allocation Information Sessions 2023
To facilitate EE Year 1 Students in choosing their majors (Computer and Data Engineering/ Electronic and Electrical Engineering/ Information Engineering/ Microelectronics Engineering) in the Major Allocation Exercise held in June 2023, four information major sessions were held on 28 and 29 March 2023.
The sessions successfully attracted 183 student counts. By joining the sessions, students got more thorough understanding about the features and curriculums, learning opportunities, career prospects of graduates, comparison of majors, etc. of the four majors being presented by our Year 1 and Major Programme Leaders – Dr Sammy Chan (Year 1), Dr Yanni Sun (CDE), Dr Andy Chan (ELEL), Prof H C So (INFE), and Prof Arindam Basu (MEE).
Second EE Academic Staff Meeting in 2022/23
The second academic staff meeting among all EE faculty was held on 31 March 2023. The Chairman presented the recent teaching and research development or activities of the Department.
Matters related to new major, recruitment and admission of postgraduate students and the development of the research institute at the Dongguan campus were also highlighted and discussed.

Major Allocation Information Sessions 2023
Before indicating choices of majors, it is a unique opportunity for year one students to learn more about the features, curriculums, learning opportunities, career paths of graduates, etc. of different majors. Apart from major talks, you can ask questions directly to the 4 major leaders. The event is highly recommended to all EE year one students.
Date: 28 March 2023 (Tue)
Time: 3:00pm-3:50pm (MEE Session)
Venue: G5-314 (Registration here)
Date: 28 March 2023 (Tue)
Time: 4:00pm-4:50pm (INFE Session)
Venue: B5-311 (Registration here)
Date: 29 March 2023 (Wed)
Time: 3:00pm-3:50pm (CDE Session)
Venue: G5-214 (Registration here)
Date: 29 March 2023 (Wed)
Time: 4:00pm-4:50pm (ELEL Session)
Venue: G5-214 (Registration here)
CityU EE Collaborates with Six Globally-renowned Enterprises to Establish the Sixth Joint Laboratory, Jointly Cultivating Global Innovative Technology Talents
City University of Hong Kong (CityU) - Department of Electrical Engineering (EE) established the CityU Electrical Joint Laboratory with six well-known technology enterprises, including Alibaba Cloud, Deloitte, Fujikon, HKT, iOS Club and Mobicon on March 23, 2023, to jointly promote scientific research and knowledge technology transfer, and cultivate global technology talents.
Dr. Albert Sung, Associate Head of Department of Electrical Engineering, CityU, said: "We are very pleased to cooperate with so many leading industry organizations to jointly promote the development of innovative science and technology in Hong Kong. The project has entered the sixth phase, which is a new milestone in jointly cultivating global technology talents. This programme helps to train students and promote industrial cooperation through innovative research projects. The developed technologies will be commercialized and transferred to industry partners and government departments to contribute to local and even global industries."
The CityU EE Joint Lab programme has been established since 2019, together with the newly joint partners in phase 6, the number of participating institutions in the program has increased to 34. A series of cooperative and technical projects have been/will be launched with these partners.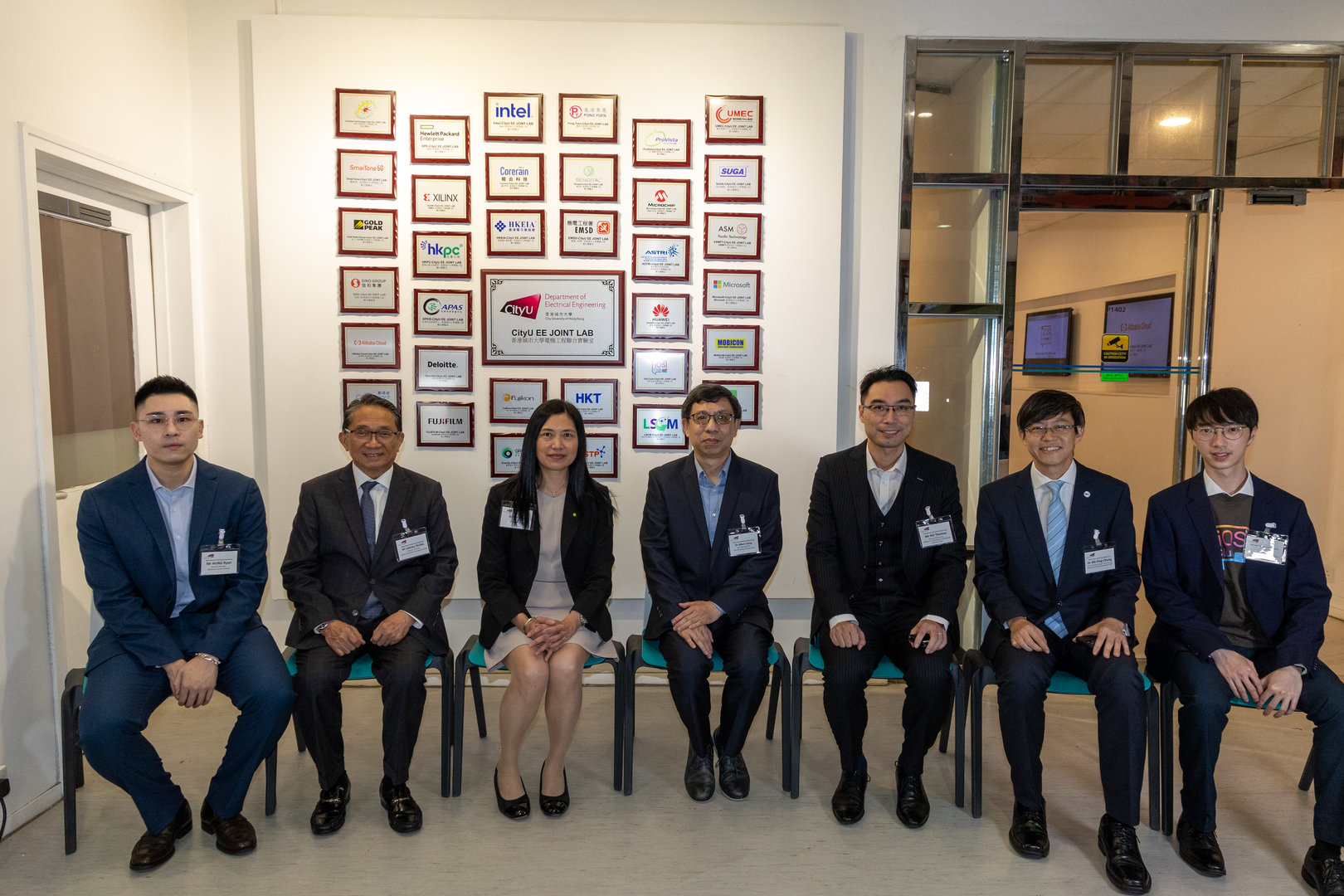 EE Annual Dinner was held on 24 February 2023 at a restaurant located in Hunghom where EE staff, research students, alumni and their families had a casual get-together for chit-chat and fun.
There were six teams with a combination of EE professors, technical staff, GO staff, research staff/students, and alumni to join the singing competition, allowing the EE community to appreciate the talents of us all other than in the engineering discipline. The game also let us know more about CityU and EE Department. The singing performance by Prof Lin Dai and Prof Quan Xue (former EE professor) led to the climax of the night. The joyful night was rounded up with the unison singing with all participants led by Acting Head and judges of singing competitions.