CityU Alumni Reunion Gala 2023 - EE Seminar & Networking Reunion
This year signifies the momentous 20th Anniversary of the Alumni Ambassador Scheme. In commemoration of this milestone, EE organized a seminar and networking reunion on 14 October 2023 (Saturday) to provide an opportunity for alumni to network with current students and faculty. Moreover, it served as an invaluable occasion for them to glean insights and wisdom from the enlightening presentations delivered by Prof. Ray Cheung and Prof. Arindam Basu.
Prof. Cheung shared his experience about teaching and how to nurture students' potential, enabling them to cultivate their inherent talents. In addition, Prof Basu introduced our newly launched programme - BEng in Microelectronics Engineering 工學士(微電子工程學) and its opportunities in future. Whether they are alumni or students, they all benefited a lot from these presentations and learned more about the development of EE.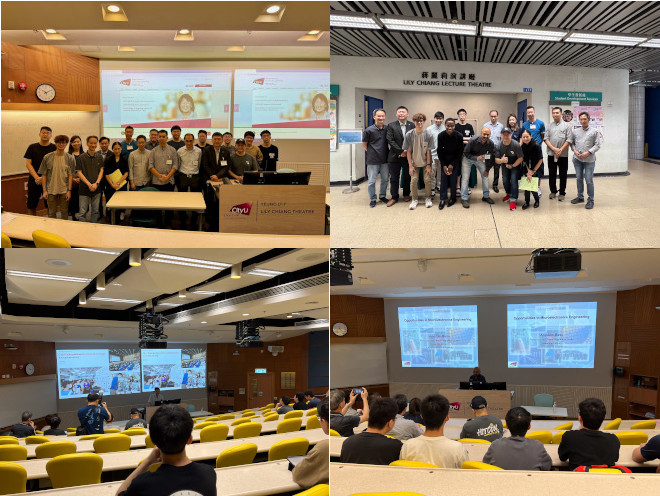 CityU Information Day 2023
CityU Information Day was held on 7 October 2023 where thousands of prospective students and parents visited our exhibition booth, informative programme talks and interesting laboratory tours to understand more about our majors, career prospects, student life, and the learning environment at CityU-EE.
We were so happy to see that visitors were amazed and impressed by the innovative projects developed by our professors and students.
Areas of Excellence Celebration Luncheon
It was of so much excitement that under the leadership of Prof K M Luk, Head and Chair Professor of EE, the interdisciplinary research team has been awarded HK$69.19M funding from RGC through the Areas of Excellence Scheme (AoE) 2023/24 for the project titled "Advanced Antenna Technology for a Smart World".
The team comprises world-renowned antenna experts from Hong Kong and overseas, including CUHK, HKU, HKUST, PolyU, University College London, Imperial College London and Sun Yat-sen University. (Details: UGC Announcement/Press Release/CityU News)
To celebrate this great achievement, a luncheon was held on 14 July 2023 with the presence and participation of CityU senior management, AoE project team members, industrial partners and EE staff.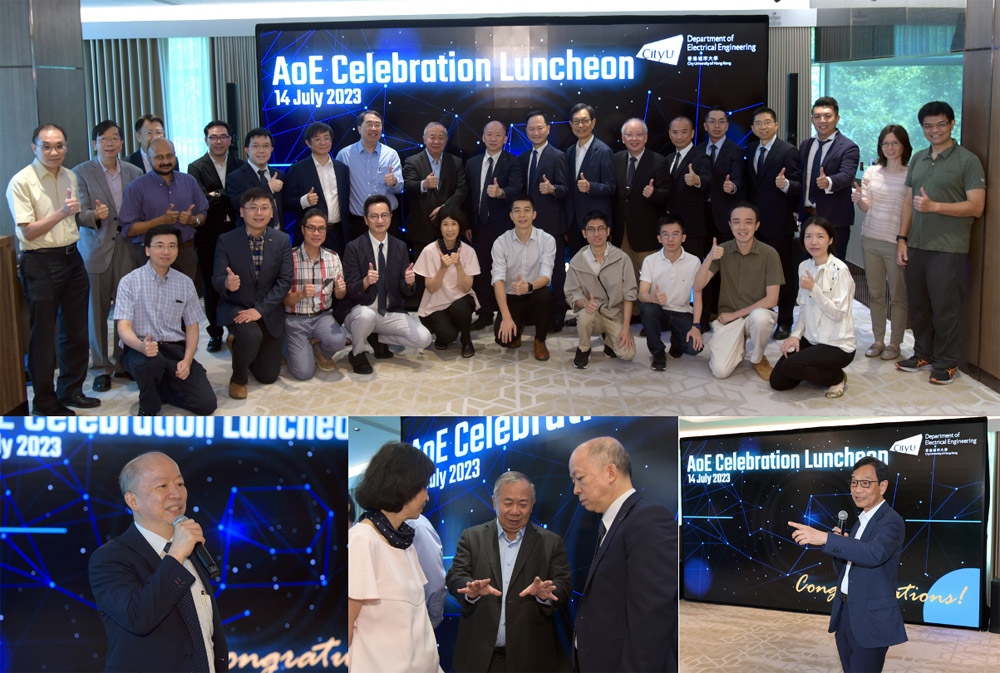 The JUPAS Programme Information Session cum Group Interviews 2023
The JUPAS Programme Information Session cum group interviews were successfully conducted on 7 July 2023, with the participation of approximately 360 F.6 students who had selected JS1205 as one of their preferred areas of study. These students were serious in their final choice of studies and joined this event.
The event commenced with an inspirational talk and programme information session by Prof. Ray Cheung and Prof. Leanne Chan. They provided an overview of our programme, highlighting the successes of our EE graduates and the growth of the EE sector in the recent job market. Subsequently, the students were divided into groups. They were given a tour of our State Key Laboratory of Terahertz and Millimeter Waves, a demonstration of robots by our RoboCon team, and a showcase of three projects by our current students and graduates. Parallel sessions of group interviews were also arranged.

During the event, all students showed their enthusiasm for studying EE and how impressed they were by the prevailing technologies and their applications.

The following faculty participated in this event: Prof. CHEUNG Ray C C, Prof. CHAN Leanne L H, Prof. CHAN Katie K H, Prof. BASU Arindam, Prof. CHAN Andy H P, Prof. CHAN K L, Prof. CHAN Nelson S C, Prof. CHAN Rosa H M, Prof. CHEN Mu Ku, Prof. CHOW Tommy W S, Prof. JIANG Chaoqiang, Prof. LEUNG Andrew C S, Prof. WONG Steve Hang, Prof. YU Alex Xianghao, Prof. YUEN Kelvin S Y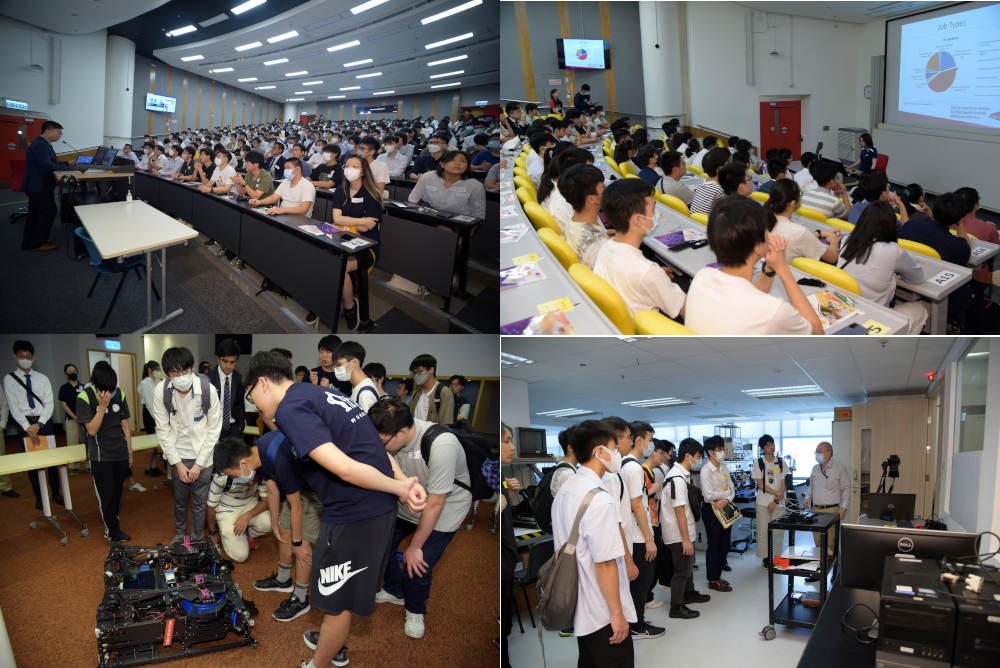 To celebrate the achievements of our alumni/ individuals in their career, and/ or servicing CityU EE community, or our society; EE is going to launch our exciting 3rd EE Annual Awards!

Deadline: 30 June 2023
Please find more detail of the EE Annual Awards HERE.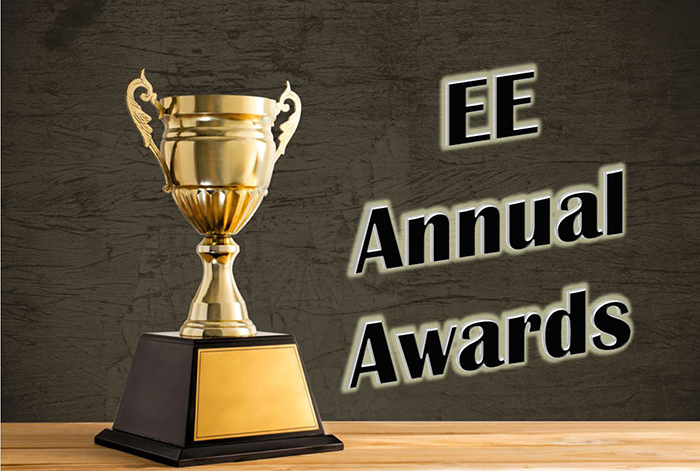 CityU JUPAS Consultation Day 2023
CityU JUPAS Consultation Day was held on 20 May 2023. EE faculty and student ambassadors were there to share with high school students and DSE candidates what is Electrical Engineering, how Electrical Engineering shaping the world, the learning exposures offered by the Department, and the career outlook of the discipline.
A programme talk was also delivered by Dr Ray Cheung (Associate Professor) to advise programme highlights and the promising career prospects of EE graduates.

Commencement 2023 – EE Sessions
We are proud to present our graduates of 2023 at the Commencement of EE Sessions held on 13 May 2023. About 300 graduates, their families and friends, and EE professors attended the ceremony to share the joyful and exciting moment together.
The presentation of EE Annual Awards was conducted on the same occasion to celebrate the achievements of outstanding EE alumni and recognize individuals who have made significant contributions to the Department. The big day ended joyfully with group photo-taking among graduates and EE professors.

EE Final Year Project Competition 2023
The Final Year Project (FYP) Competition was successfully held on 9 May 2023. This year, six projects were shortlisted to enter Finals in way of poster presentation. All contestants were enthusiastic and professional in introducing their innovative and novel ideas in their project works, and they also addressed the questions from the judges professionally.
The judging team for FYP competition this year was composed of our Adjunct Professor from industry and six faculty judges.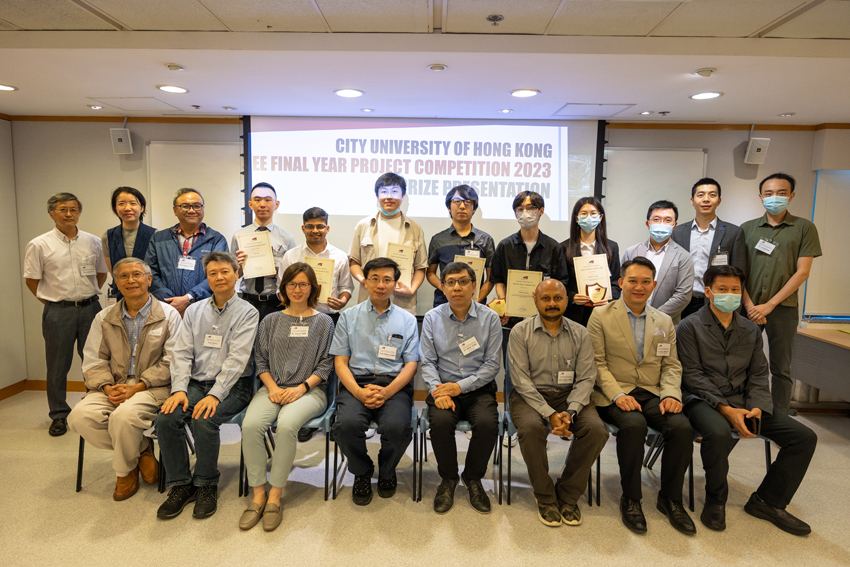 Please see here for competition details.
EE Major Allocation Information Sessions 2023
To facilitate EE Year 1 Students in choosing their majors (Computer and Data Engineering/ Electronic and Electrical Engineering/ Information Engineering/ Microelectronics Engineering) in the Major Allocation Exercise held in June 2023, four information major sessions were held on 28 and 29 March 2023.
The sessions successfully attracted 183 student counts. By joining the sessions, students got more thorough understanding about the features and curriculums, learning opportunities, career prospects of graduates, comparison of majors, etc. of the four majors being presented by our Year 1 and Major Programme Leaders – Dr Sammy Chan (Year 1), Dr Yanni Sun (CDE), Dr Andy Chan (ELEL), Prof H C So (INFE), and Prof Arindam Basu (MEE).
Second EE Academic Staff Meeting in 2022/23
The second academic staff meeting among all EE faculty was held on 31 March 2023. The Chairman presented the recent teaching and research development or activities of the Department.
Matters related to new major, recruitment and admission of postgraduate students and the development of the research institute at the Dongguan campus were also highlighted and discussed.