"I tried, and I made it" - by William Kamkwamba,
A fun day that will change your life

Date: 27 November 2021 (Saturday)
Time: 2:00pm – 5:00pm
Venue: CityU YEUNG-P1402 – Multidisciplinary Projects Laboratory / YEUNG-P1404
Online Registration: Click HERE
Target: S6 students
Rundown:
2:00pm  Registration
2:25pm  Brief opening
2:30pm  Brief introduction of the film: "The Boy Who Harnessed The Wind"
                   (A real Inspirational story of William Kamkwamba)
2:45pm  Teaching of simple wind power generator
3:15pm  Build your own wind power generator: You try, and you make it!
3:45pm  Competition
4:15pm  Sharing of EE student life
4:45pm  Award Ceremony of the Competition
4:50pm  Questionnaire & Round-up
4:55pm  Group photo
5:00pm  End of the fun day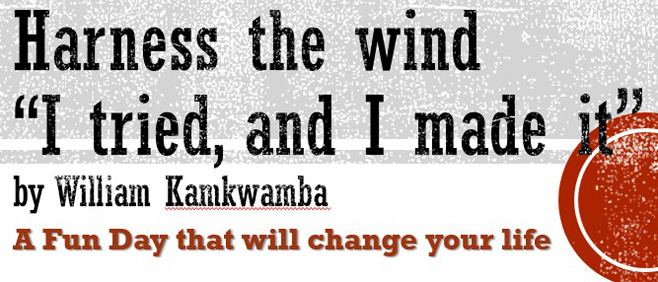 Workshop "AIoT and Engineering Skills Education for High School Students"
This workshop aims to provide high-school students with exposure to AIoT and Electrical Engineering at large, with hands-on application programming, university lab tour and project showcases.
We began with a one-hour workshop where participating students were introduced to basic concepts in designing AI and IoT applications in our daily lives. The students learnt about how object recognition software works, and wrote simple software that recognizes object from images. After the workshop, the students were treated to a Laboratory Tour featuring the teaching facilities and projects within CityU-EE. We concluded with an informal conversation/Q&A among high-school students, EE undergraduate students and EE professors.

JS1205 Programme Information Session and Interviews plus Special Recruitment Session 2021
This year, JUPAS Programme Information Session and Student Interviews were held on 9 July 2021. Around 330 F.6 students who were serious in their final choice of studies joined the event, which included an inspirational talk, a programme information session, student sharings on their university life, different enriching learning opportunities and EE recent job market. The event ended with breakout group interviews with our EE faculty.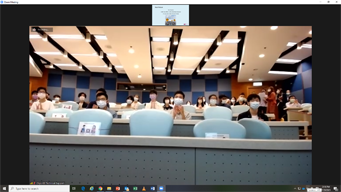 During the event, all participants showed their enthusiasm in studying EE and how they were impressed by the prevailing technologies and their applications.
A Special Recruitment Session in mixed mode was held on 19 July 2021 for a more in-depth exchange and sharing. Our Head of EE Department Prof Stella Pang kick-started the session, followed by 2 alumni sharing sessions, a lab tour and sharing sessions with the student ambassadors.
The following faculty participated in the sessions:
Dr Andy Chan, Dr KL Chan, Dr Leanne Chan, Dr Rosa Chan, Dr Sammy Chan, Dr Wing Chan, Dr Bernard Chiu, Dr LM Po, Dr Yanni Sun, Dr Albert Sung, Dr Wallace Tang, Dr Peter Tsang, Dr Alex Wong and Dr Yixuan Yuan
Admission Interview and Information Session 2021 for Direct Applicants
Five admission interviews and information sessions were arranged for prospective local non-JUPAS applicants by Department of Electrical Engineering on 6 January 2021, 4 March 2021, 1 April 2021, 27 April 2021 and 25 May 2021. A total of 212 students mainly from UOW College Hong Kong (the former Community College of CityU), HKU Space Community College, PolyU HK Community College, and Vocational Training Council participated. The Admission Tutors Dr Leanne Chan and Dr Alex Wong introduced to the students about the department, its programmes, and the admission information; while our current EE students were so enthusiastic to share their University life and various learning experiences with the participants. Group interviews were conducted on the days.

2021 CityU JUPAS Virtual Consultation Day
CityU Virtual JUPAS Consultation Day was held on 22 May 2021. EE Department has offered three 1.5-hour sessions throughout the day where admission talks, inspiration talks, consultation and student experience sharing were delivered.
EE High School Principal Nomination Scheme (PNS) 2020 Closing Ceremony cum EE Gifted Education Fund Project Launching Ceremony 2021
To celebrate students' achievements in the Principal Nomination Scheme 2020, a closing ceremony for PNS2020 was organized on March 12, 2020, together with the grand launching ceremony for the AIoT Coding and Engineering Skills Education Programme 2021. During the ceremony, certificate of participation were presented and our new programme, the "AIoT Coding and Engineering Skills Education Programme" funded by the Gifted Education Fund (GEF) was introduced. This event was organized in mixed mode with around 100 participants joined onsite and via zoom, including high school principals, teachers, and students.
The AIoT Coding and Engineering Skills Education Programme aims to develop students' engineering skills to develop Artificial Intelligence of Things (AIoT) devices and inspire students about the role of System on Chips (SoC) and Integrated Circuit (IC) in the AI domain, the programme is now opened for application for Form 4 and Form 5 gifted students in Hong Kong until April 15, 2021. Seats are limited for this programme.

DSE SOS (Sharing of Strategy) Session
To help DSE examinees prepare effectively for the DSE and perform to the best of their abilities, "DSE SOS (Sharing of Strategy) Session" was held on 9 March 2021 over Zoom.
Current EE students were there to cheer examinees up by sharing their thoughts the exam flow, describe their personal experiences and offer practical advices regarding preparation strategies for the DSE. Wishing all a big success in the coming DSE!

Technology Expert Apple Communication Hubs (T.E.A.C.H.) Programme by HKACE
Technology Expert Apple Communication Hubs (T.E.A.C.H.) Programme hosted by Hong Kong Association for Computer Education (HKACE) was launched the on March 6, 2021. CityU EE was pleased to be the partner of this programme.
Out of 130 applicants, 30 teachers were selected to join the 4-day teacher training in March at CityU. During the opening ceremony, Prof Stella Pang, EE Head was delighted to share CityU EE as a hub for knowledge sharing between industry, professional organization, and high school network, she also highlighted the upcoming Education Bureau supported Gifted Education Fund (GEF) Project 2021.