Past Events
Long Service Award Ceremony 2023
The Long Service Award Ceremony held on 24 Nov 2023 served as a tribute to the unwavering loyalty and commitment demonstrated by the esteemed members of the staff at CityU. This distinguished event recognized the remarkable contributions of 8 EE professors, technical staff, and administrative staff, who have faithfully served CityU for 15 to 35 years. Professor Chan Wing Shing, who have dedicated 35 years of career to the University were personally honored by President Freddy Boey and shared the profound joy in teaching students and work experience at CityU.
We extend our sincerest gratitude and appreciation to each and every one of them for their invaluable contributions and professionalism.
Long Servicing EE Staff 2023
Mr. Chan Wing Cheong

Miss Fok Chiu Yu

Mr. Chan Wai Keung

Prof. Chiang Kin Seng

Mr. Lam Chung On

Mr. Shum Wai Ming

Prof. Chan Wing Shing

Prof. Chow Wai Shing Tommy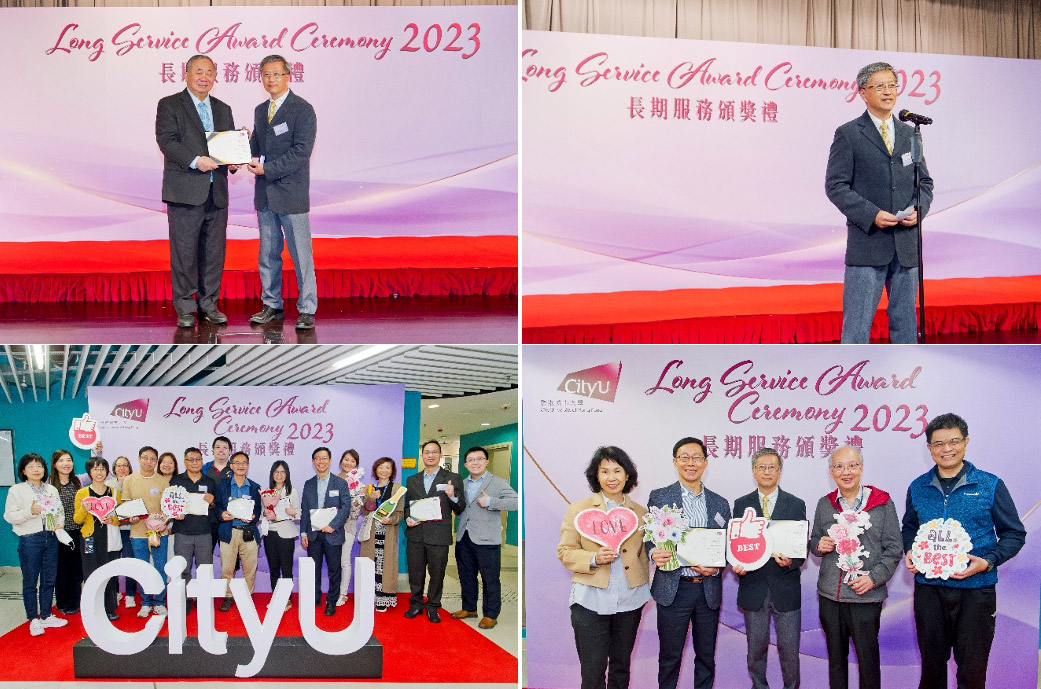 EEHS Annual meeting and Sharing session
On 17 November, 2023, EEHS organized a successful EEHS Annual meeting and sharing session for students, fostering a deeper understanding of electrical engineering and facilitating academic and industry planning. The gathering strengthened connections between students and faculty, featuring activities like reviewing the past year's achievements and sharing career paths of notable graduates. We also organized one-to-many discussions between them, enabling students to connect with faculty in their areas of interest. Emphasizing free discussion and interaction, the event provided a platform for students to gain academic knowledge, broaden perspectives, and establish valuable connections within the field.

EEHS Communicate Activity with the University of Macau (UM) Visiting Team
We were delighted to host approximately 35 outstanding engineering students from the University of Macau (UM) and City University of Hong Kong on October 21, 2023, creating a vibrant environment for meaningful discussions and knowledge exchange. The participants engaged in discussions with their peers from Macau, deepening their understanding of engineering trends and developments, broadening their horizons, and expanding their knowledge. The event provided ample opportunities for interaction and learning for all attendees.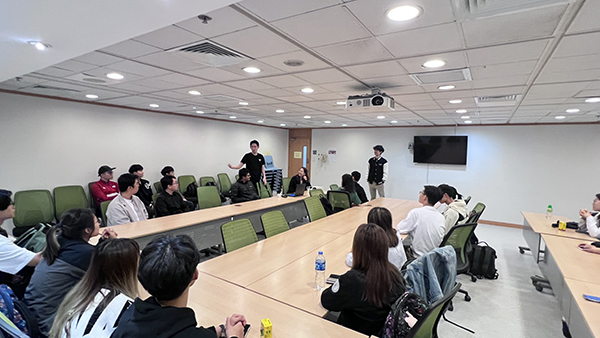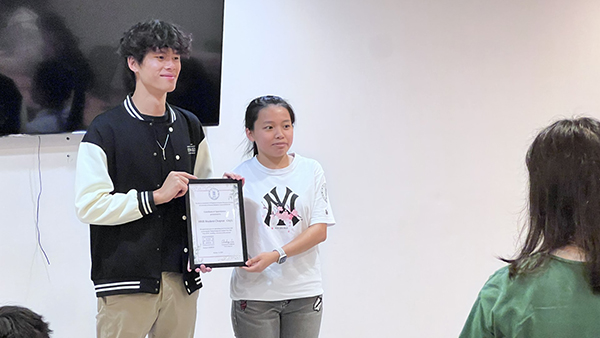 CityU Alumni Reunion Gala 2023 - EE Seminar & Networking Reunion
This year signifies the momentous 20th Anniversary of the Alumni Ambassador Scheme. In commemoration of this milestone, EE organized a seminar and networking reunion on 14 October 2023 (Saturday) to provide an opportunity for alumni to network with current students and faculty. Moreover, it served as an invaluable occasion for them to glean insights and wisdom from the enlightening presentations delivered by Prof. Ray Cheung and Prof. Arindam Basu.
Prof. Cheung shared his experience about teaching and how to nurture students' potential, enabling them to cultivate their inherent talents. In addition, Prof Basu introduced our newly launched programme - BEng in Microelectronics Engineering 工學士(微電子工程學) and its opportunities in future. Whether they are alumni or students, they all benefited a lot from these presentations and learned more about the development of EE.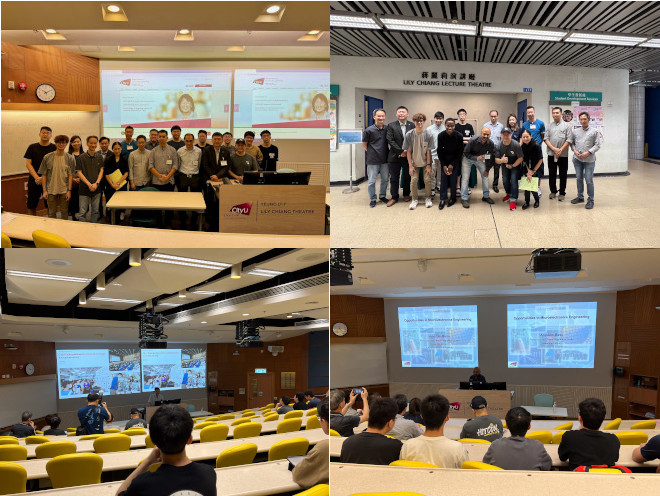 CityU Information Day 2023
CityU Information Day was held on 7 October 2023 where thousands of prospective students and parents visited our exhibition booth, informative programme talks and interesting laboratory tours to understand more about our majors, career prospects, student life, and the learning environment at CityU-EE.
We were so happy to see that visitors were amazed and impressed by the innovative projects developed by our professors and students.
Briefing Session to Teaching Assistants
A briefing session hosted by Prof Arindam Basu was delivered on 29 September 2023 to Year -1 PhD students who serve as Teaching Assistants (TA) for the Department in the coming semesters.
It aims to outline the scope of TA duties, expectations, and departmental policy, as well as to share the good practices for carrying out TA duties.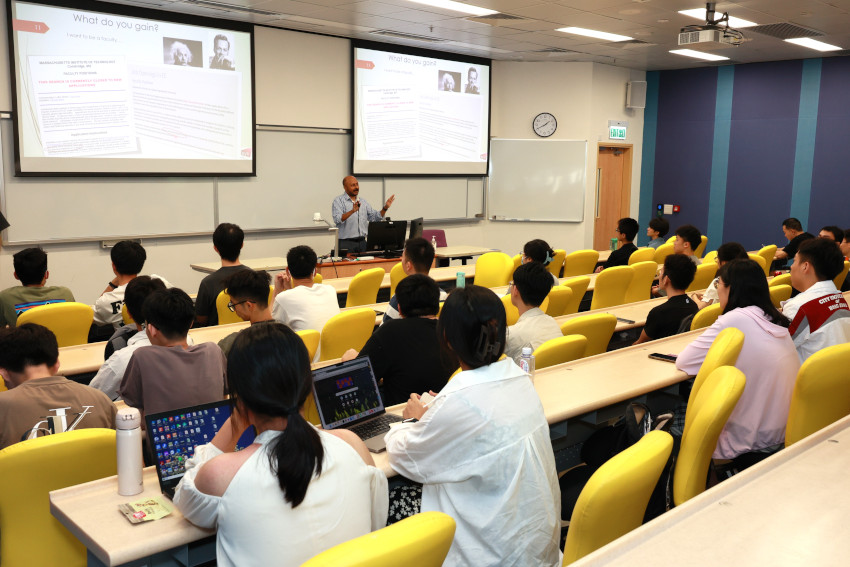 EE Student Orientation 2023 – A Big Welcome to all EE New Students!
EE Student Orientation was held on 29 August 2023 (Undergraduate students), 31 August 2023 (Master students) and 7 September 2023 (PhD students) to extend our warmest welcome to the new students joining the EE family. It was exciting and happy to meet some 250 students on campus and exchange with them.
Various informative sessions were arranged to let students know more about the Department, the programme, student learning support and graduate career outlook. Big welcome again and may we wish you all a fulfilling and amazing journey with EE!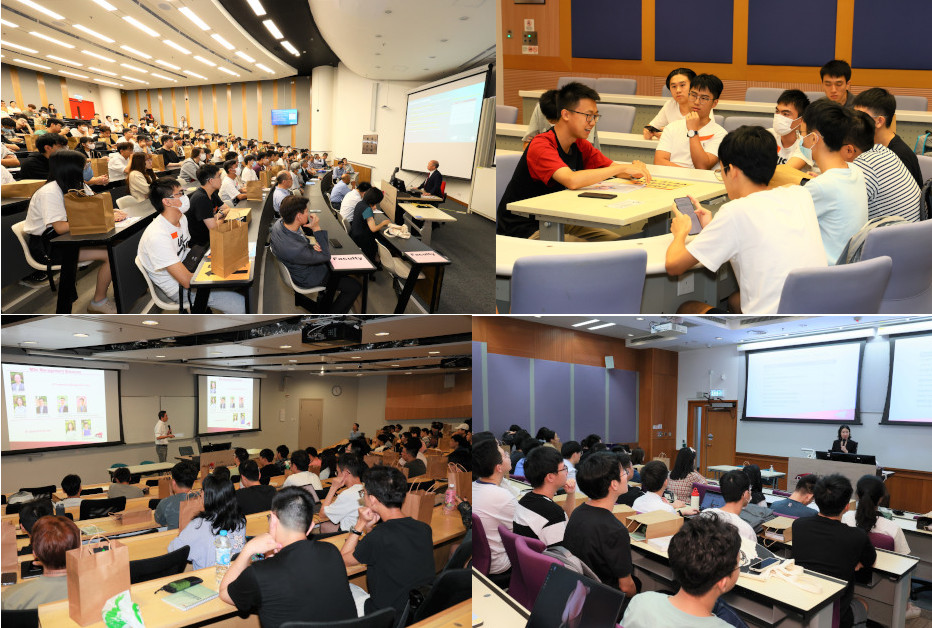 Participating faculty:
Welcoming & Introduction to EE: Prof K M Luk, Prof Albert Sung, Prof Rosa Chan, Prof Ray Cheung
CDE: Prof Yanni Sun, Prof K L Chan, Prof L M Po
ELEL: Prof Andy Chan, Prof W S Chan, Prof L K Chin
INFE: Prof Andrew Leung, Prof H C So, Prof Y J Chun
MEE: Prof Arindam Basu, Prof Alex Wong
First-year: Prof Sammy Chan
PhD and MSc Programmes: Prof Leanne Chan, Prof Arindam Basu, Prof Steve Wong, Prof Derrick Jiang, Prof Young Jin Chun, Prof Alex Yu
Areas of Excellence Celebration Luncheon
It was of so much excitement that under the leadership of Prof K M Luk, Head and Chair Professor of EE, the interdisciplinary research team has been awarded HK$69.19M funding from RGC through the Areas of Excellence Scheme (AoE) 2023/24 for the project titled "Advanced Antenna Technology for a Smart World".
The team comprises world-renowned antenna experts from Hong Kong and overseas, including CUHK, HKU, HKUST, PolyU, University College London, Imperial College London and Sun Yat-sen University. (Details: UGC Announcement/Press Release/CityU News)
To celebrate this great achievement, a luncheon was held on 14 July 2023 with the presence and participation of CityU senior management, AoE project team members, industrial partners and EE staff.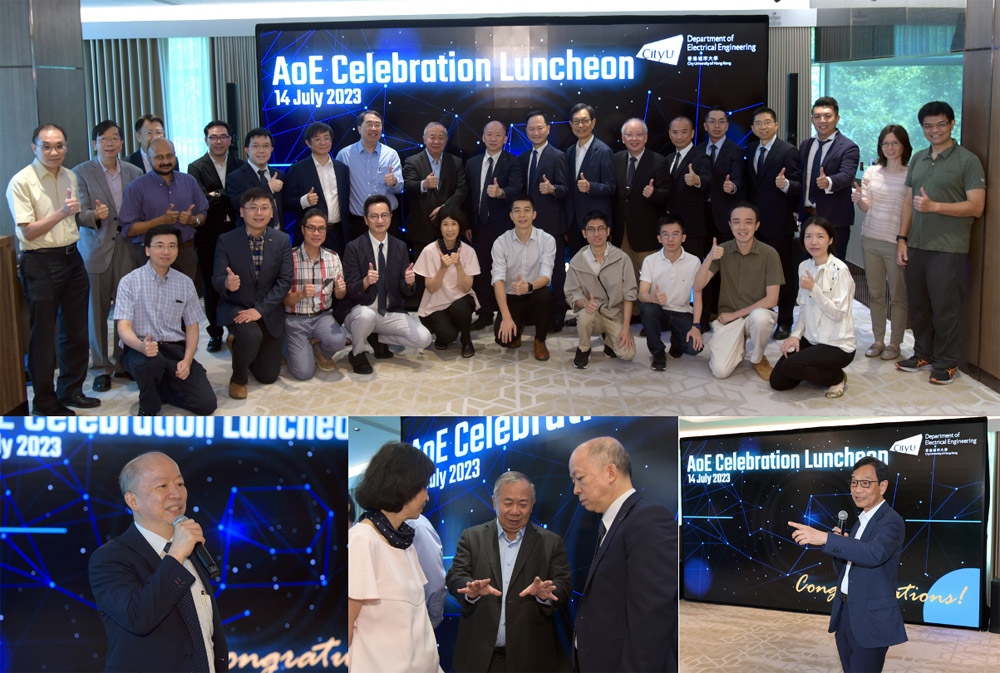 The JUPAS Programme Information Session cum Group Interviews 2023
The JUPAS Programme Information Session cum group interviews were successfully conducted on 7 July 2023, with the participation of approximately 360 F.6 students who had selected JS1205 as one of their preferred areas of study. These students were serious in their final choice of studies and joined this event.
The event commenced with an inspirational talk and programme information session by Prof. Ray Cheung and Prof. Leanne Chan. They provided an overview of our programme, highlighting the successes of our EE graduates and the growth of the EE sector in the recent job market. Subsequently, the students were divided into groups. They were given a tour of our State Key Laboratory of Terahertz and Millimeter Waves, a demonstration of robots by our RoboCon team, and a showcase of three projects by our current students and graduates. Parallel sessions of group interviews were also arranged.

During the event, all students showed their enthusiasm for studying EE and how impressed they were by the prevailing technologies and their applications.

The following faculty participated in this event: Prof. CHEUNG Ray C C, Prof. CHAN Leanne L H, Prof. CHAN Katie K H, Prof. BASU Arindam, Prof. CHAN Andy H P, Prof. CHAN K L, Prof. CHAN Nelson S C, Prof. CHAN Rosa H M, Prof. CHEN Mu Ku, Prof. CHOW Tommy W S, Prof. JIANG Chaoqiang, Prof. LEUNG Andrew C S, Prof. WONG Steve Hang, Prof. YU Alex Xianghao, Prof. YUEN Kelvin S Y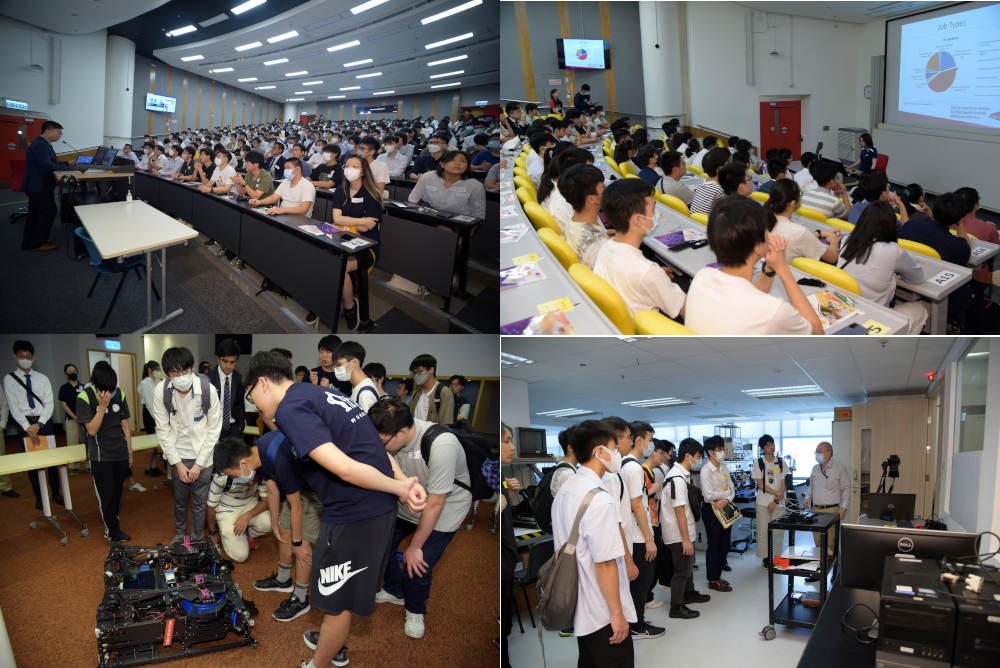 To celebrate the achievements of our alumni/ individuals in their career, and/ or servicing CityU EE community, or our society; EE is going to launch our exciting 3rd EE Annual Awards!

Deadline: 30 June 2023
Please find more detail of the EE Annual Awards HERE.