EE Graduation Ceremony 2016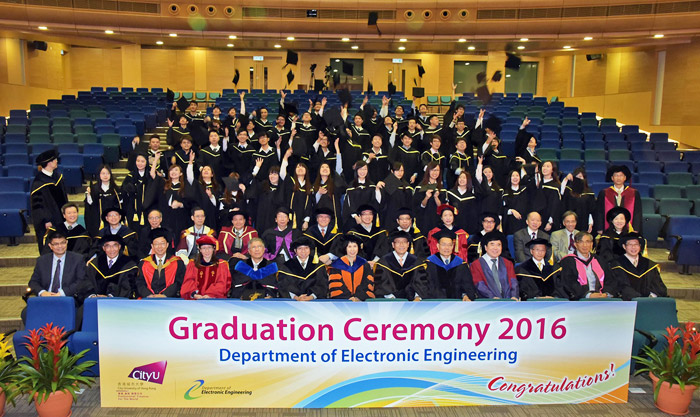 We were proud to have nurtured over 300 talented and professional graduates to compete at the technological frontier and celebrate their achievement at the EE Graduation Ceremony held on 29 November 2016. Over 700 graduates, their parents and EE academics attended the ceremony to share the joyful and exciting moment together.
Apart from individual presentation on our graduates, a prize presentation was held to recognize graduates of First Class Honors, those ranked first in respective graduating classes, and Final Year Project Competition winners. The slideshow prepared by the graduates evoked many sweet and sour memories of their EE life. Three graduates, covering undergraduates and postgraduates, were excited to share lively on stage their learning experiences in the past few years. The big day ended joyfully by graduation photo taking with so many cheery and shining faces captured.