Upcoming PhD Defenses
PhD Candidate:
Mr. SANKA Abdurrashid Ibrahim
Supervisor:
Dr. Ray C.C. Cheung
Past Events
"I tried, and I made it" - by William Kamkwamba,
A fun day that will change your life

Date: 27 November 2021 (Saturday)
Time: 2:00pm – 5:00pm
Venue: CityU YEUNG-P1402 – Multidisciplinary Projects Laboratory / YEUNG-P1404
Online Registration: Click HERE
Target: S6 students
Rundown:
2:00pm  Registration
2:25pm  Brief opening
2:30pm  Brief introduction of the film: "The Boy Who Harnessed The Wind"
                   (A real Inspirational story of William Kamkwamba)
2:45pm  Teaching of simple wind power generator
3:15pm  Build your own wind power generator: You try, and you make it!
3:45pm  Competition
4:15pm  Sharing of EE student life
4:45pm  Award Ceremony of the Competition
4:50pm  Questionnaire & Round-up
4:55pm  Group photo
5:00pm  End of the fun day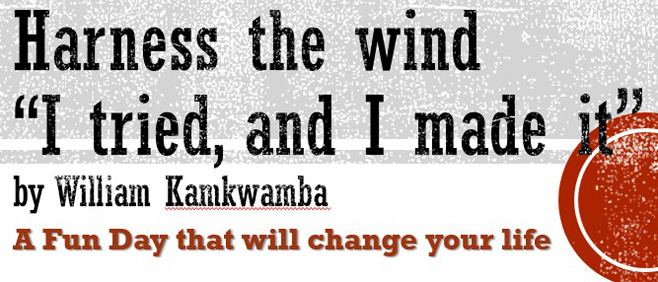 Second EE Academic Staff Meeting in 2021/22
The second academic staff meeting among all EE faculty was held on 26 November 2021, at the time when the first semester of 2021/22 is about to close.
The Chairman presented updates on the development of teaching, research, and industrial collaborations of the Department in the past several months. Examination arrangements for Semester A, PhD admission, and laboratory safety and relocation were also highlighted and discussed.

Presentation of Awards and Farewell to Long Servicing EE Colleagues
There are 17 EE colleagues received the University Long Service Award 2021. A ceremony was held on 19 November 2021 by the Department to present awards to colleagues who have served the University and the Department for 10 years to 35 years.
At the same occasion, we also bid farewell to the long servicing Senior Technical Officer, Mr C Y Cheng, who served the Department and the University for 36 years and will retire by end of November this year. 

Our achievements and successes are only possible because of their dedication and professionalism. Our heartfelt thanks to all of them!

Long Servicing EE Staff 2021
Ms Jay Au-yeung
Dr Andy Chan
Prof C H Chan
Dr K L Chan
Dr Rosa Chan
Dr Bernard Chiu

Mr C M Fung
Mr W K Kan
Mr Robust Lai
Mr C Y Lau
Mr C K Lau
Prof Ping Li

Ms Jenny Lim
Mr Vincent Mok
Mr P L Ng
Dr Peter Tsang
Dr Polis Wong

CityU EE Joint Lab Ceremony-Phase 5
EE is going to organized CityU EE Joint Lab Ceremony-Phase 5 with six world-renowned technology companies, including Cyberport, Fujifilm, Gravity, HKSTP, LSCM, and nVidia.
Date: 18 November 2021
Time: 3:00p.m.
Join Zoom Meeting:
https://cityu.zoom.us/j/98542913493?pwd=OHRTVnRFWExGai8vZ3haRWtLZnhndz09
Meeting ID: 985 4291 3493
Password: 44847
First Departmental Advisory Committee Meeting in 2021/22
The First Departmental Advisory Committee Meeting for the academic year 2021/22 was held on 16 November 2021 where seven members from the industry attended.
There was active discussion about boosting the publicity of EE locally and globally, recruitment and nurturing of quality students and fostering closer tie with the industry and government. With their visionary and constructive advices, the Department would continue to excel in teaching and research.

Workshop "AIoT and Engineering Skills Education for High School Students"
This workshop aims to provide high-school students with exposure to AIoT and Electrical Engineering at large, with hands-on application programming, university lab tour and project showcases.
We began with a one-hour workshop where participating students were introduced to basic concepts in designing AI and IoT applications in our daily lives. The students learnt about how object recognition software works, and wrote simple software that recognizes object from images. After the workshop, the students were treated to a Laboratory Tour featuring the teaching facilities and projects within CityU-EE. We concluded with an informal conversation/Q&A among high-school students, EE undergraduate students and EE professors.

Engineers in Society Lecture Series (Seminar VII): Engineers and Entrepreneurship -Upcoming Technology Tsunami Driven by Your Generation
EE3012 Engineers in Society invites different distinguished speakers to share on different topics throughout the course.

Please find below details of the Zoom lecture that is now open to all EE students:
| | |
| --- | --- |
| Date: | 2 November 2021 (Tuesday) |
| Time: | 3:00p.m. – 4:30p.m. |
| Topic: | Engineers and Entrepreneurship-Upcoming Technology Tsunami Driven by Your Generation |
| Speaker: | Dr Patrick Hung, Co-founder at Velosti Technology Limited |
| Zoom ID: | 985 9220 9114 |
| Zoom Passcode: | 510864 |
A group of EE students comprising Year-1 students, student mentors and student tutors had been to hiking at Dragon's Back on 31 October 2021 under the leadership of two EE faculty, Dr Sammy Chan and Mr Van Ting.
It was a fantastic time to chit chat and relax under the beauty of nature before gearing up for preparation of the final examination. This good physical exercise rounded up with much laughter and sweat.

With the tremendous support from the industry, on 29 October 2021, delegates from renowned companies, namely Centre for Intelligent Multidimensional Data Analysis Limited, Cryto.com, Lee Kum Kee International Holdings Ltd., GP Electronics (HK) Limited and Origo Ltd, were invited to give career talk over zoom to our Year-3 and final year students.
Thanks to the participating companies, our students were informed a clear picture of the career opportunities, prospects and development in the respective companies and in the industry. Students were excited by the job opportunities and the challenges ahead.

Engineers in Society Lecture Series (Seminar VI): Business Fundamentals for Engineers
EE3012 Engineers in Society invites different distinguished speakers to share on different topics throughout the course.
Please find below details of the Zoom lecture that is now open to all EE students:
Date:
26 October 2021 (Tuesday)
Time:
3:00p.m. – 4:30p.m.
Topic:
Business Fundamentals for Engineers
Speaker:
Mr Raymond Chan, Partner at Alphamirai Lab
Mr Steven Fung, Registered Patent Attorney, Real & Complex IP
Mr Victor Lau, Associate Director, KTO CityU
Zoom ID:
985 9220 9114
Zoom Passcode:
510864