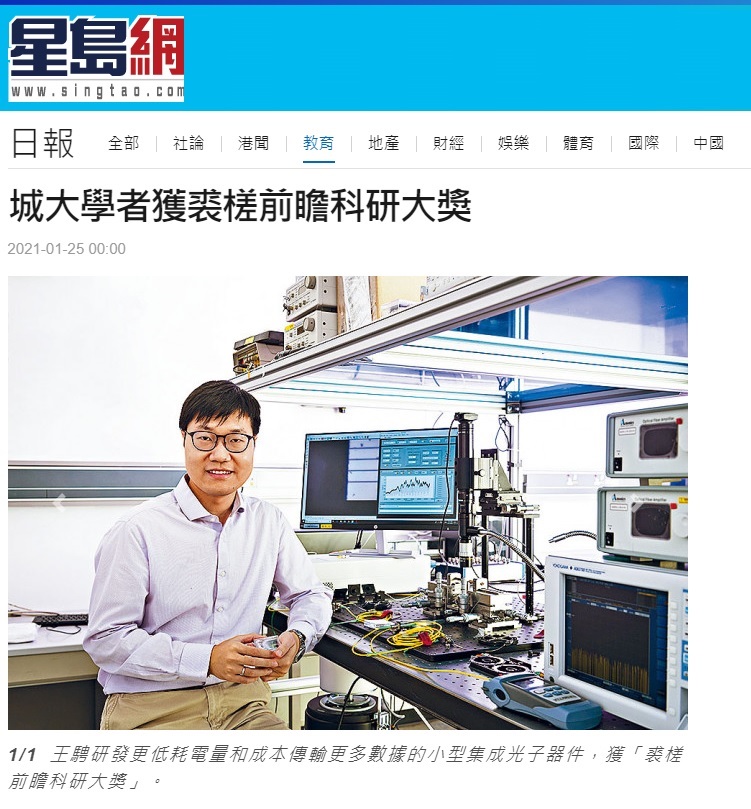 Dr Wang Cheng Winning Croucher Innovation Award 2020
News release in:
More about the story, please check here.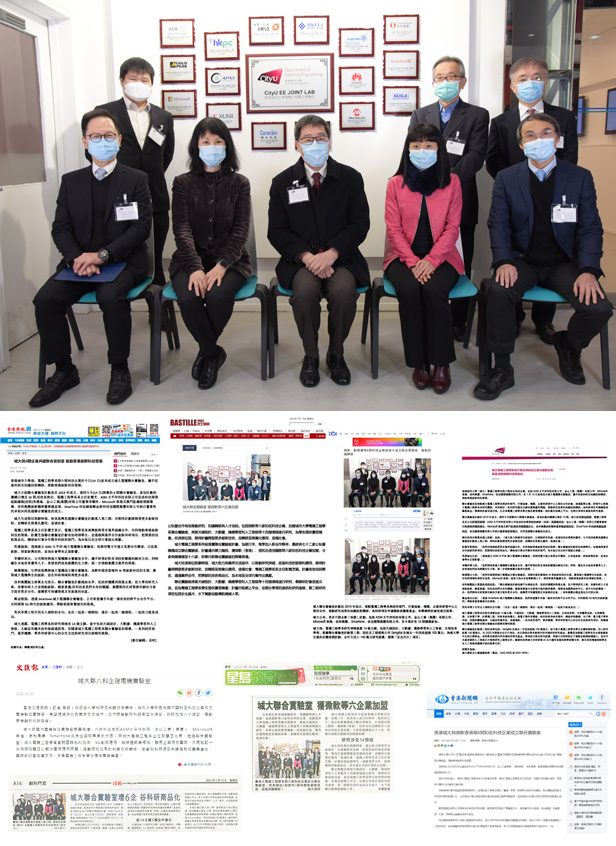 CityU Joint Lab with six world-renowned enterprises to promote innovative technology
City University of Hong Kong (CityU) - Department of Electrical Engineering (EE) and six world-renowned technology companies, including ASM Pacific Technology Limited, Gold Peak Industries (Holdings) Limited, Microsoft Hong Kong Limited, Sino Group, SmarTone Telecommunications (Holdings) Limited, and SUGA International (Holdings) Limited, announced the establishment of the CityU EE Joint Lab on 14 January 2021. All six partners shared their experience and expectations about this scheme. Over 120 industrialists and academic faculty members joined this ceremony via zoom. These partnerships mark the cooperation in promoting research and knowledge/technology transfer to steer the development of innovative technology in Hong Kong.
President Way Kuo was delighted to witness the commencement of phase three of the joint laboratory project and hoped this will contribute to more innovative technologies in the future and help promote technology transfer and commercialisation to benefit our community.
Since its establishment in 2019, the CityU EE Joint Lab Programme has connected with a total of 16 CityU EE Joint Lab Partners. A series of cooperative and technical projects have been/will be launched with these partners.
Front row, from left:
Dr Brian Li (Gold Peak), Prof Stella Pang (EE Head), Prof Way Kuo (President), Ms Cally Chan (Microsoft), Mr Peter Ng (ASM)

Back row, from left:
Dr Alfred Ng (SUGA), Mr Stephen Chau (SmarTone), Mr Andrew Young (Sino)
News reports in: Hong Kong Commercial Daily, HK01 Company Limited, H K CHINA NEWS AGENCY LIMITED, Sing Tao Daily, Hong Kong Economic Journal Company Limited, WENWEIPO.COM LIMITED, Bastillepost, CityU News Centre, Oriental Daily News, CityUpdate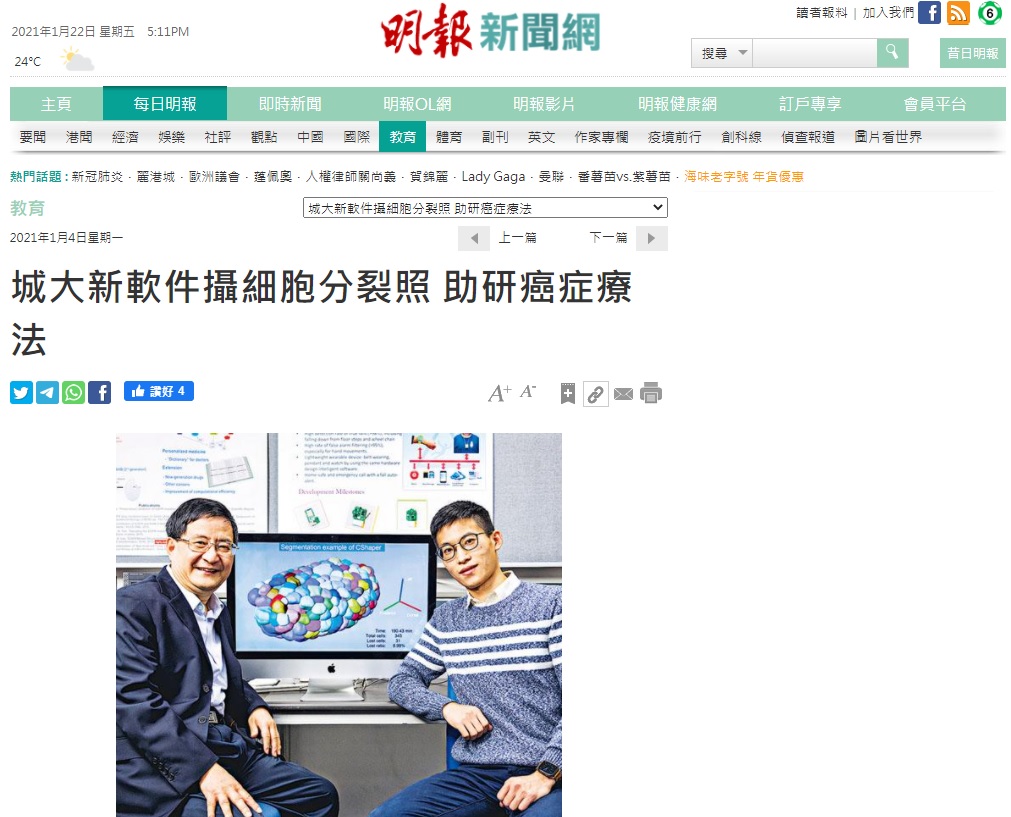 Journal Paper by Prof Hong Yan Published in Nature Communications
News release in:
More about this research can be found here.