EE Graduation Ceremony 2018
We are proud to present our graduates of 2018 at EE Graduation Ceremony held on 3 December 2018. Over 700 graduates, their parents and EE professors attended the ceremony to share the joyful and exciting moment together. Apart from individual presentation on our graduates, there was prize presentation to recognize the outstanding academic achievement of graduates and the excellent teaching of our professors. The big day ended joyfully by graduation photo taking with so many cheery and shining faces captured.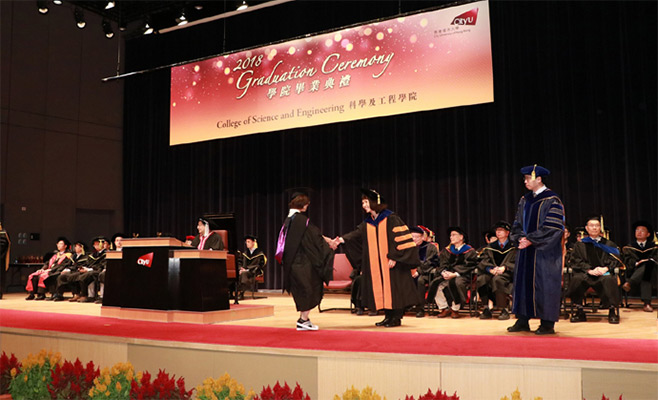 OIS Final Presentation Competition
The 43 contestants, mostly Year 3 students, have accomplished the two month-long international experiential learning, which took place during the past summer semester in 6 countries. Under the Overseas Internship Scheme OIS 2018, they geared up to travel across the continent to the USA, the UK, Spain, Canada, Finland or France.
EE Honor Society Annual Dinner 2018 – Light Up!
It was the first Annual Dinner cum Inauguration Ceremony of its Executive Committee of the EE Honor Society, which was founded in February this year.
A group of high-performing students, who aspire to become truly stand-out individuals by challenging themselves to step outside of their comfort zone, are foundation of this new student society. Like its theme of the event – Light Up, the evening was lighten up by the speech of the VIP, Mr. Peter Koo, National Leader of IT Advisory Services of Deloitte Touche Tohmatsu, who made himself available for the event as well as the host of the inauguration ceremony.

Pre-qualifier Mini-conference for First Year PhD Students
A mini-conference specially arranged for first year PhD students has been held on 8 June 2018 on campus. This is the first time having such an occasion for first year students to present their research work to faculty, research staff and peers in a form of poster. This is a pre-qualifying exhibition providing students a platform to get feedback from a wider audience and the opportunity to present work early on during their studies. Students enjoyed the exchange and discussion which inspired and steered their research direction.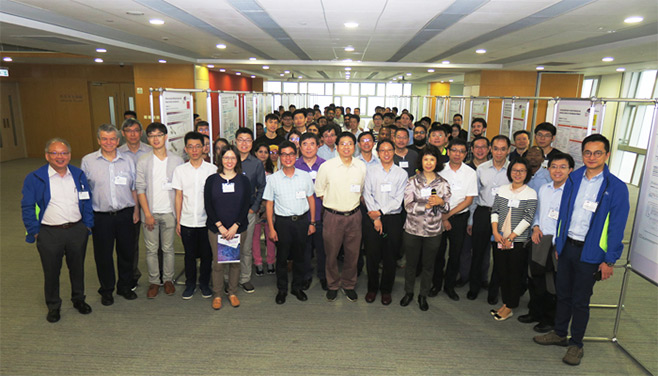 A Technical Visit to Qianhai New District: Tencent, Huawei, CityU Shenzhen Research Institute, Southern University of Science and Technology
A 2-day trip to Qianhai New District, Shenzhen to pay a visit to the two heavyweights of the Chinese IT industry – Tencent and Huawei, was organized for a group of EE students. The kind of excitement our students experienced from this trip, mainly due to the enticing prospect of the R&D and career development opportunities in the area, was beyond words.
EE Alumni-Student Connection 2018 – Alumni Career Conversations
Our alumni discussed with our current students how to utilize the advantage as an EE graduate for career development, the potential career fields of their interest, and job searching and career strategies that work. Prof Henry Chung, Dr Wallace Tang and Dr Rosa Chan felt grateful for alumni's active participation in this meaningful event.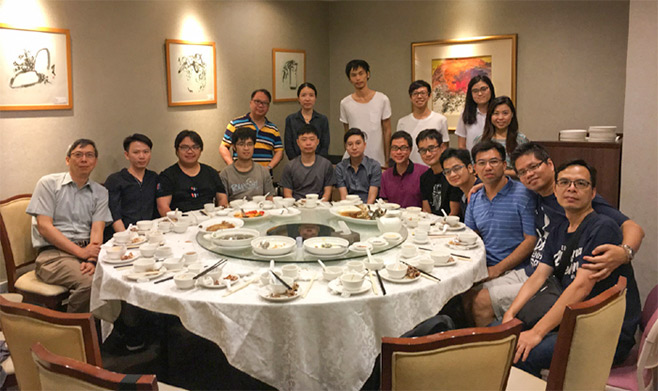 Novelty and Originality of Student Project Work Manifested in Final Year Project Competition 2018
The Final Year Project Competition 2018 was successfully held on 30 April 2018. A total of 30 projects entered semi-final of the competition which was a poster session. Six of them were immediately selected after the semi-final to compete in the final round held on the same day. Both semi-finalists and finalists were such professional and well-prepared to present their novel and innovative ideas in their project works to the judging panels and audiences.
The First Joint-School Student Symposium (第1屆"兩地三校"青年學生論壇)
The first 2-cities-3-universities (City University of Hong Kong, Harbin Institute of Technology and Sun Yat-Sen University) undergraduate student forum was held on 14 April 2018 at Harbin Institute of Technology (Shenzhen).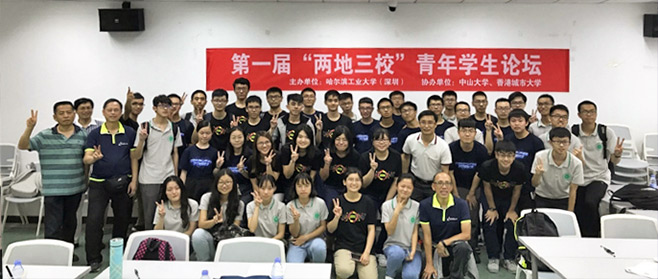 The event was well participated by about 50 students coming from the three universities; among them, 14 were EE students of CityU. The forum discussed several timely Hi-Tec issues on both industry and education.  The host also invited Tencent (Machine Learning) Research Engineer to share his views and Hi-Tech perspectives at Tencent with students.  The event is highly successful enabling EE students in broadening horizons on Hi-Tech and Hi-Tech education in China and overseas.
Gathering with EE Mentors and Tutors
On 23 March 2018, the Department organized a causal gathering among mentors, tutors and professors and around 20 participants joined the event. During the gathering, students provided constructive comment and feedback regarding the EE Student Mentoring and EE Peer Tutoring Scheme, and shared genuinely their study lives in EE Department. Everyone enjoyed the fruitful exchange and the nice food in a relaxing Friday evening.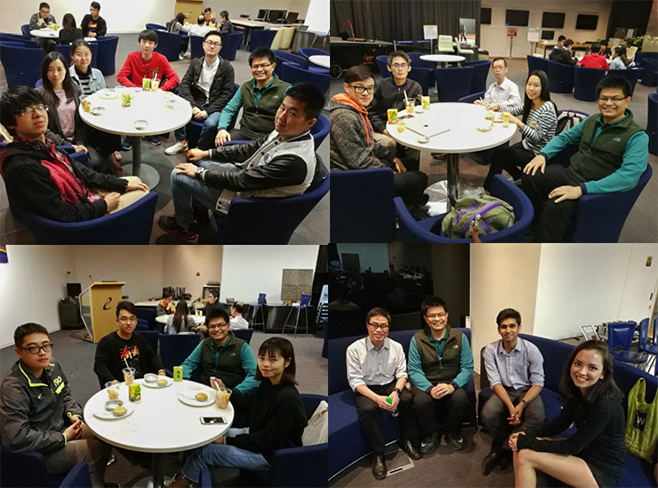 EE Softskills Series (IV) Hard Skills VS. Soft Skills
Mastery of soft skills has been considered one of the most important aspects for career development and job hunting success. To improve students' soft skills, EE Department invited Mr. Jim Costello of HSBC to share with students what skills really mean to professionals in large international corporates in his talk titled, "Hard Skills vs. Soft Skills" held on 14 March 2018.