CityU Alumni Reunion Gala 2023 - EE Seminar & Networking Reunion
This year marks the 20th Anniversary of the Alumni Ambassador Scheme. The EE Department will be organizing a seminar and networking reunion on 14 October 2023 (Saturday) to provide an opportunity for you to network with other EE alumni and learn from the inspiring sharing by Prof. Ray Cheung and Prof. Arindam Basu. As seats are limited, check out the event and register NOW!
Topic:

EE Seminar & Networking Reunion

Speakers:
Prof. CHEUNG, Ray C C, Associate Provost (Digital Learning) and Professor
Prof. ARINDAM BASU, Professor and Programme Leader of Microelectronics Engineering
Mr. James Kong, EE Alumni Association Chairman
Date: 

14 October 2023 (Saturday)

Time: 

10:00am – 12:35pm

Venue:  

Lily Chiang Lecture Theatre (LT7), 4/F, Yeung Kin Man Academic Building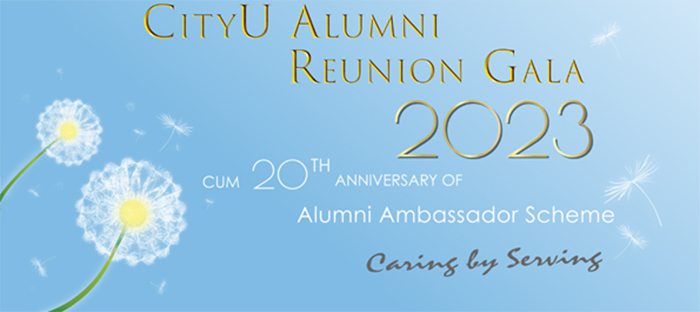 1st CityU EE Annual Award Ceremony
The 1st CityU EE Annual Award Ceremony was successfully held online on 18 August 2022 to celebrate the achievements of outstanding EE alumni, foster staunch networking with EE alumni, bring back successful alumni to act as role models to current EE students, and recognize individuals who have made significant contributions to CityU EE. CityU EE Annual Awards are open for nomination from February to May annually, and the CityU EE Annual Awards Task Force interviewed all the nominees for below result: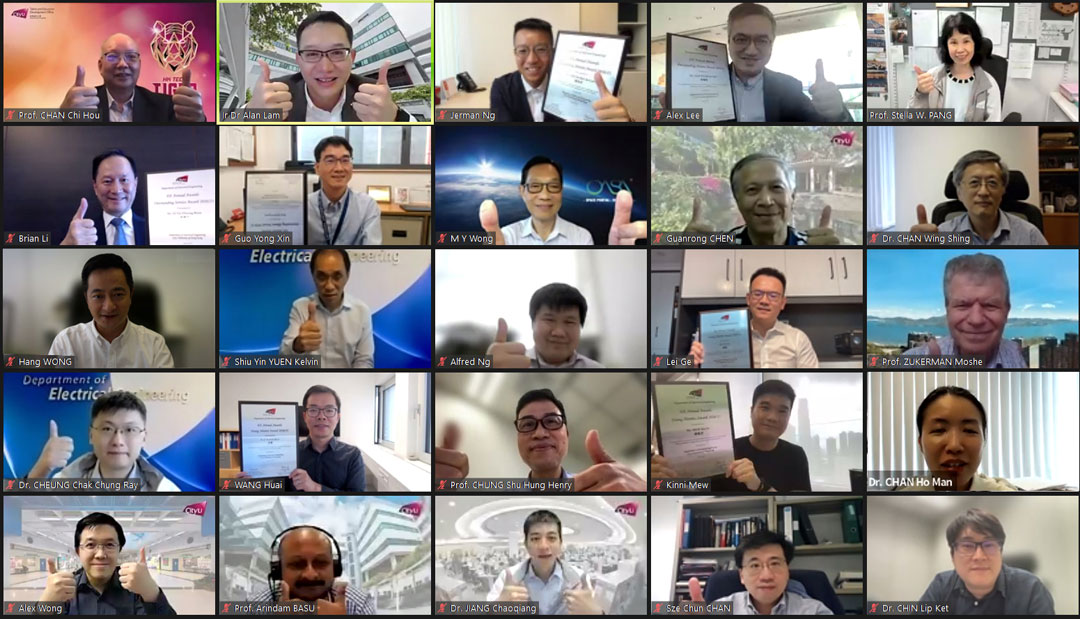 Awardees list
English Name
Chinese Name
Award received
EE Program attended
Year of Graduation
Company Name
Position
GUO Yongxin
 
Outstanding Alumni Award
PhD
2001
National University of Singapore
Professor
LEE Wai Hong Alex
李偉康
Outstanding Alumni Award
HD
MPhil
1991
1999
EGG Technologies Limited
C.E.O. and Chief designer
NG Chi Man Jerman
吳志文
Outstanding Alumni Award
BScIT
1999
Starr Insurance Companies
Vice President and APAC Chief Information Officer
GE Lei
葛磊
Young Alumni Award
PhD
2015
WavetoneTech China / Shenzhen University
CEO / Associate Professor
MEW Kin Ni
繆堅尼
Young Alumni Award
BEngCE
2012
MindLayer
CEO, Founder
WANG Huai
王懷
Young Alumni Award
PhD
2012
Aalborg University
Professor
LI Yiu Cheung Brian
李耀祥
Outstanding Service Award
N/A
N/A
Gold Peak Technology Group Limited
Vice Chairman & Executive Vice President
This is an excellent opportunity for the Department to reconnect with our alumni and feature their achievements. It is hoped there will be a succession of CityU EE spirit among generations of EE alumni, students, and the community. Please enjoy the ceremony video.
The following faculty participating in the ceremony: Prof Arindam Basu, Prof C H Chan, Prof Nelson Chan, Dr Rosa Chan, Dr W S Chan, Prof Guangrong Chen, Prof Henry Chung, Dr Ray Cheung, Dr Lip Ket Chin, Prof Haoliang Li, Dr Derrick Jiang, Prof Stella Pang, Dr L M Po, Dr Alex Wong, Dr Kelvin Yuen and Prof Moshe Zukerman.
The First International CityU EE Conference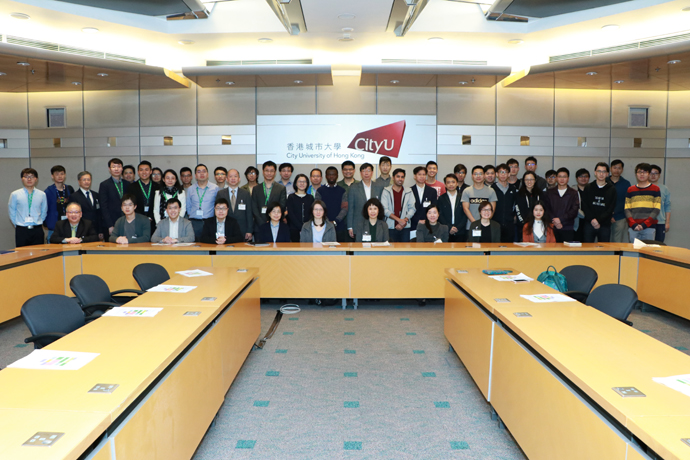 The First International CityU EE Conference has successfully concluded. The conference ran over three days and featured various plenary, technical, interaction and collaboration sessions. About 20 CityU EE alumni returned to share highlights of their work in academia, industry and government institutions. While the alumni cherished a chance to visit their former advisors, meet other faculty members and revisit their Alma mater, they have also brought much encouragement to the department by witnessing how far they have gone in their respective professional careers. Our current students benefitted greatly from our alumni's heartfelt sharing regarding their technical expertise and perspectives on industrial trends. The conference program can be found here.
EE Alumni-Student Connection 2018 – Alumni Career Conversations
Our alumni discussed with our current students how to utilize the advantage as an EE graduate for career development, the potential career fields of their interest, and job searching and career strategies that work. Prof Henry Chung, Dr Wallace Tang and Dr Rosa Chan felt grateful for alumni's active participation in this meaningful event.