Past Events
Career Journey Sharing Session And Interview Skills Roundtable Discussion
A career journey sharing session and interview skills roundtable discussion was held in mixed mode on 9 September 2022 to help students plan their career or job search and better prepare for job interviews. Over 30 students joined the session. It is our honor to invite five speakers from different disciplines in the industry to share their career stories. Each speaker, assisted by a student facilitator, hosted roundtable discussion in small groups of 5-6 students. Positive feedback were received, all the participants enjoyed the event, they found the information very useful and would recommend it to their friends.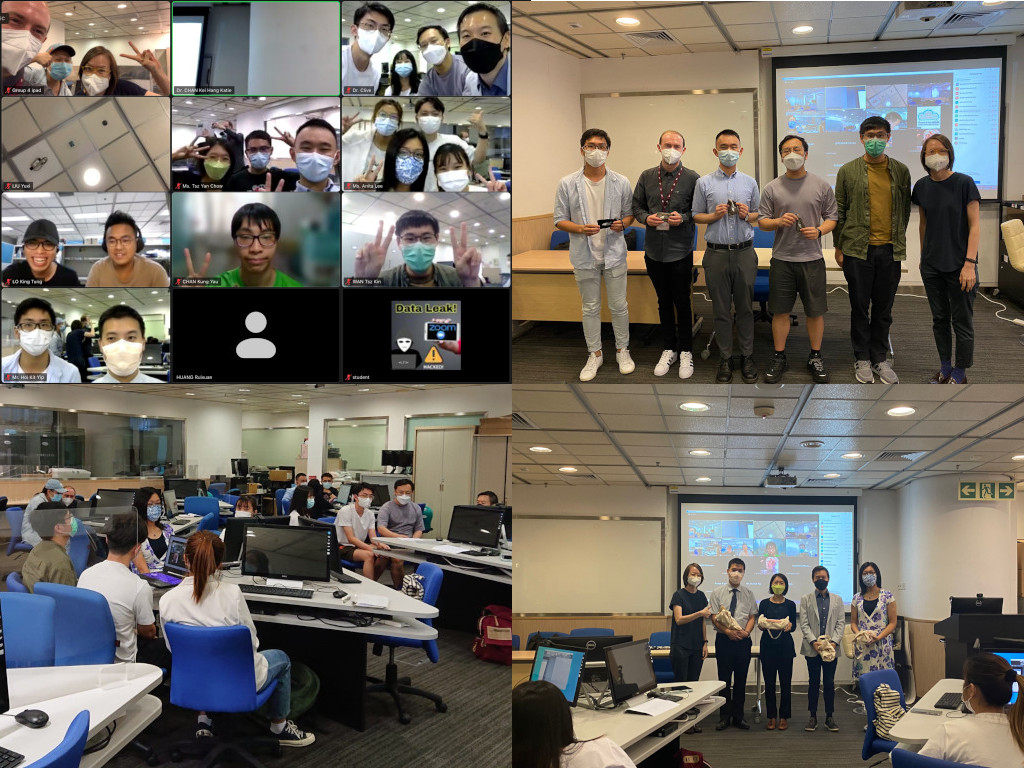 Dialogue with Parents 2022
Support to Year-1 students on adapting to the university life is essential and family members play an important role on it. Dialogue with Parents hosted by Dr Leanne Chan was held to let parents of Year-1 students know better about the university life, student learning and support at the EE Department as well as the career prospects of EE graduates.
We do hope that the information would facilitate parents to walk through the university journey with their children. Two graduates, Mr Tommy Law (2020 ECE graduate) and Mr Hugo Wong (2017 ECE graduate), also joined us to share their learning experiences in EE and their career development to parents.
Distinguished Technical Seminar by Prof. Kai-Kit Wong
Prof. Kai-Kit Wong, Chair Professor of Wireless Communications of the Department of Electronic and Electrical Engineering, University College London, delivered a distinguished technical seminar "Bruce Lee Inspired Fluid Antenna Systems for 6G: Fluid Antenna Multiple Access" on 26 August 2022.
The seminar focused on talking about the novel antenna technology, referred to as fluid antenna, that adopts a software-controlled, position-flexible antenna to operate on the best signal envelope within a given space. There was a nice exchange among faculty, research staff and students. 

EE Student Orientation 2022 – A Big Welcome to all EE New Students!
EE Student Orientation was held on 24 August 2022 (Undergraduate students), 27 August 2022 (Master students) and 2 September 2022 (PhD students) to extend our warmest welcome to the new students and allow them to have a better idea of this new family. It was exciting and happy to meet some 300 students on campus and exchange with them.
Various informative sessions were arranged to let students know more about the Department, the programme information, student learning support and graduate career outlook. Big welcome again and may we wish you all a wonderful and fulfilling journey with EE!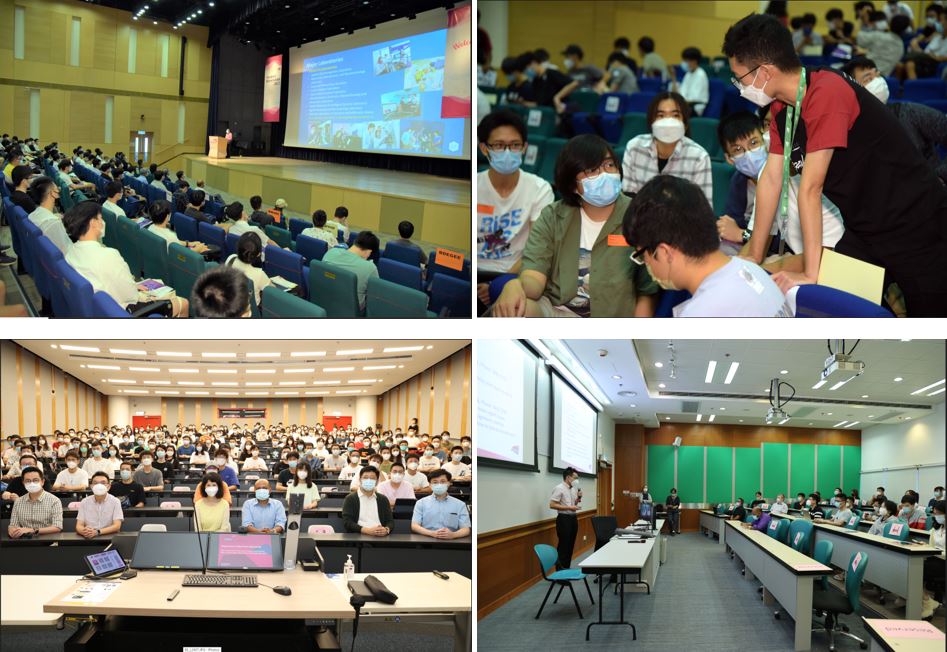 Participating faculty:
Welcoming & Introduction to EE: Prof K M Luk, Prof Stella Pang, Dr Albert Sung, Prof Nelson Chan, Dr Rosa Chan, Dr Ray Cheung, Dr Derrick Jiang, Dr Haoliang Li
CDE: Dr Yanni Sun, Dr K L Chan, Dr L M Po
ELEL: Dr Andy Chan, Dr W S Chan, Dr Lip Ket Chin
INFE: Prof Andrew Leung, Dr Eric Wong
First-year: Dr Sammy Chan, Prof Arindam Basu
PhD and MSc Programmes: Dr Bernard Chiu, Dr Steve Wong, Prof Arindam Basu, Dr Young Jin Chun
1st CityU EE Annual Award Ceremony
The 1st CityU EE Annual Award Ceremony was successfully held online on 18 August 2022 to celebrate the achievements of outstanding EE alumni, foster staunch networking with EE alumni, bring back successful alumni to act as role models to current EE students, and recognize individuals who have made significant contributions to CityU EE. CityU EE Annual Awards are open for nomination from February to May annually, and the CityU EE Annual Awards Task Force interviewed all the nominees for below result: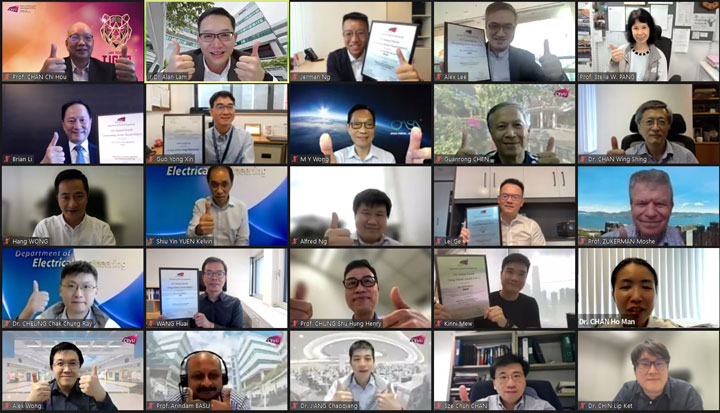 Awardees list
English Name
Chinese Name
Award received
EE Program attended
Year of Graduation
Company Name
Position
GUO Yongxin
 
Outstanding Alumni Award
PhD
2001
National University of Singapore
Professor
LEE Wai Hong Alex
李偉康
Outstanding Alumni Award
HD
MPhil
1991
1999
EGG Technologies Limited
C.E.O. and Chief designer
NG Chi Man Jerman
吳志文
Outstanding Alumni Award
BScIT
1999
Starr Insurance Companies
Vice President and APAC Chief Information Officer
GE Lei
葛磊
Young Alumni Award
PhD
2015
WavetoneTech China / Shenzhen University
CEO / Associate Professor
MEW Kin Ni
繆堅尼
Young Alumni Award
BEngCE
2012
MindLayer
CEO, Founder
WANG Huai
王懷
Young Alumni Award
PhD
2012
Aalborg University
Professor
LI Yiu Cheung Brian
李耀祥
Outstanding Service Award
N/A
N/A
Gold Peak Technology Group Limited
Vice Chairman & Executive Vice President
This is an excellent opportunity for the Department to reconnect with our alumni and feature their achievements. It is hoped there will be a succession of CityU EE spirit among generations of EE alumni, students, and the community. Please enjoy the ceremony video.
The following faculty participating in the ceremony:
Prof Arindam Basu, Prof C H Chan, Prof Nelson Chan, Dr Rosa Chan, Dr W S Chan, Prof Guangrong Chen, Prof Henry Chung, Dr Ray Cheung, Dr Lip Ket Chin, Prof Haoliang Li, Dr Derrick Jiang, Prof Stella Pang, Dr L M Po, Dr Alex Wong, Dr Kelvin Yuen and Prof Moshe Zukerman.
Virtual Workshop for Potential PhD Students
A one-day workshop was held online on 29 July 2022 for potential PhD candidates from different places to meet with their potential supervisors and to know more the learning and research in EE Department. This year, there were over 40 students from top universities in the mainland China, India, Singapore, and Indonesia joined the workshop.
Apart from the introduction of the Department and the PhD programme, thirteen 15-min research seminars presented by EE professors were arranged. The discussion and exchange over the Zoom platform was lively and inspiring. We look forward to meeting them face-to-face at CityU when they join our PhD programme next year.
The following faculty participating in the workshop:
Prof Arindam Basu, Prof Nelson Chan, Dr Ray Cheung, Dr Lip Ket Chin, Prof Haoliang Li, Dr Ehsan Nekouei, Dr Derrick Jiang, Prof Stella Pang, Dr Yanni Sun, Prof Din-ping Tsai, Dr Alex Wong, Dr Eric Wong, and Prof Moshe Zukerman

JS1205 Programme Information Session and Interviews plus Special Recruitment Session 2022
This year, JUPAS Programme Information Session and Student Interviews were held on 8 July 2022. Around 280 F.6 students who were serious in their final choice of studies joined the event. The event started with an inspirational talk and programme information session by Dr Alex Wong and Dr Ray Cheung. Then we invited 3 students to share about their university life, different enriching learning opportunities and EE recent job market. The event ended with breakout group interviews with our EE faculty.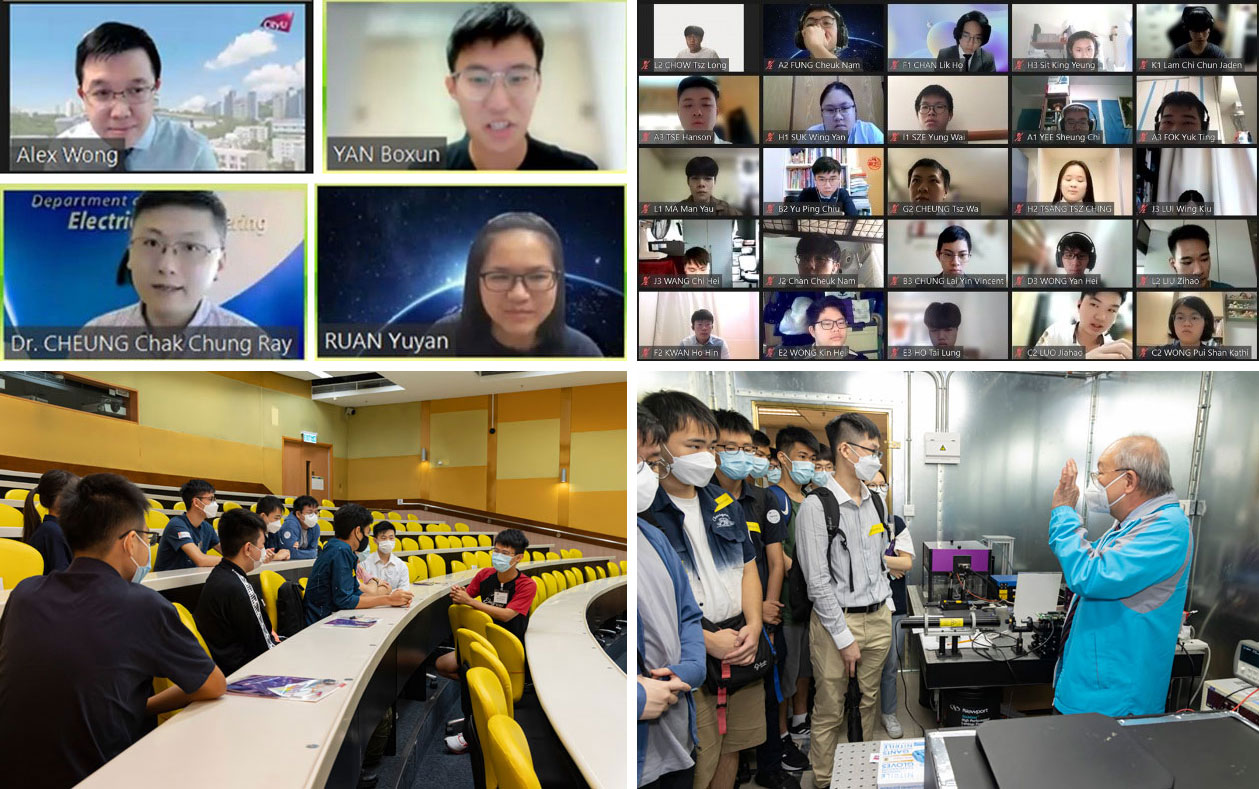 During the event, all participants showed their enthusiasm in studying EE and how they were impressed by the prevailing technologies and their applications.
A Special Recruitment Session in mixed mode was held on 15 July 2022 for a more in-depth exchange and sharing. Our Head of EE Department Prof Stella Pang kick-started the session, followed by an alumni sharing, chit-chats with student ambassadors and a lab tour to our State Key Laboratory of Terahertz and Millimeter Waves or Team Projects Laboratory.
The following faculty participated in the sessions:
Dr Alex Wong, Dr Ray Cheung, Dr Leanne Chan, Prof Andrew Leung, Dr Bernard Chiu,
Dr Chan Wing Shing, Dr Katie Chan, Dr Andy Chan, Dr Leung Shu Hung, Dr Wang Cheng,
Dr Eric Wong, Dr Albert Sung, Dr Wong Hang, Mr Ting Chi Wang
Donation of $1 Million from Pong Yuen Holdings Ltd to Support Research in the Department of Electrical Engineering
Pong Yuen Holdings Ltd., a company that provides customized Internet of Things (IoT) solutions to various applications, pledged HK$1,000,000 to support research in the Department of Electrical Engineering (EE) led by Prof Michael Tse in July 2022. This is the second donation by Pong Yuen Holdings Ltd. to EE. In 2020, Pong Yuen Holdings Ltd. also donated HK$1,000,000 to EE for research led by Prof Michael Tse, as well as supporting projects led by Drs Ehsan Nekouei and Cheng Wang.
With this generous donation, Prof Michael Tse, Associate Vice-President (Strategic Research) and Chair Professor of Electrical Engineering, will conduct indepth study of current status in the development of enabling technologies for information and energy infrastructures and will develop new technologies for sustainable development of smart society. Associated matching funds, if available,  will also support the early career development of junior faculty in the Department. 

In recognition of the generous support of Pong Yuen Holdings Ltd., a cheque presentation luncheon was held on 30 June 2022. The presentation was officiated by Prof Stella Pang, Head of Department of Electrical Engineering,  and Prof Michael Tse. Guests attending the presentation included Mrs Lam Chau Shun Yin, Director of Pong Yuen Holdings Ltd.; Ms Hellas Wong, Managing Director; Mr Tony Choy, Director of Business Development, Mr Joseph Pang, Director of Technology Development and Ms Cecilia Tang, Development Manager of CityU's Development Office.  

Media Briefing for Microelectronics Engineering New Major
With the rising demand of new microelectronic technologies as needed in telecommunication, smart home, Internet of Things, biomedical equipment, etc, EE Department aspires to nurture innovative leading IC engineers for Hong Kong, China, and global market. A new major in Microelectronics Engineering will start its admission for 2022. A media briefing was held on 22 June 2022 to introduce the current related market trend, major curriculum and career path of these highly-sought-after microelectronics engineers.
Prof Stella Pang (Head of EE Department); Prof Henry Chung and Dr Alex Wong briefed to the media friends about the new major, its objectives and curriculum, promising career path of graduates, and the co-curricular opportunities during student studies. Ir Dr H L Yiu, Head of Reindustrialization, Hong Kong Science and Technology Parks Corporation shared about the HK government's staunch support in re-industrialization of Hong Kong; global, regional and local market in IC design and development; role of industry in support of the market; and the high demand of professional engineers in the microelectronics engineering discipline.
The major provides students sound knowledge of the fundamental principles involved in the design and fabrication of integrated circuits (ICs), and a comprehensive understanding of electronics and information technologies. The curriculum includes application specific IC (ASIC) design for novel applications, nanotechnologies for high-performance devices and microsystems, and new designs and materials for ICs.

Related News: Topick (HKET), am730, on.cc, 香港商台, SingTao Daily, East Oriental, Sky Post
Second Farewell Get-together for Three Technical Colleagues
The second farewell get-together was held on 22 June 2022 to recognize three technical staff - Mr K P Chan, Mr S Y Ng, and Mr Stephen Wong who retired after 30 June 2022 for their significant contributions to the department and the university, and shared together all memorable moments. They have served the Department for 32 years.
Over 50 colleagues participated in the event to render their warm wishes and recalled together many good memories. The event ended in wholesome laughter and heartwarming greetings. We wish them all the best in their new page of life after their retirement.