Upcoming Events
"I tried, and I made it" - by William Kamkwamba,
A fun day that will change your life

Date: 27 November 2021 (Saturday)
Time: 2:00pm – 5:00pm
Venue: CityU YEUNG-P1402 – Multidisciplinary Projects Laboratory / YEUNG-P1404
Online Registration: Click HERE
Target: S6 students
Rundown:
2:00pm  Registration
2:25pm  Brief opening
2:30pm  Brief introduction of the film: "The Boy Who Harnessed The Wind"
                   (A real Inspirational story of William Kamkwamba)
2:45pm  Teaching of simple wind power generator
3:15pm  Build your own wind power generator: You try, and you make it!
3:45pm  Competition
4:15pm  Sharing of EE student life
4:45pm  Award Ceremony of the Competition
4:50pm  Questionnaire & Round-up
4:55pm  Group photo
5:00pm  End of the fun day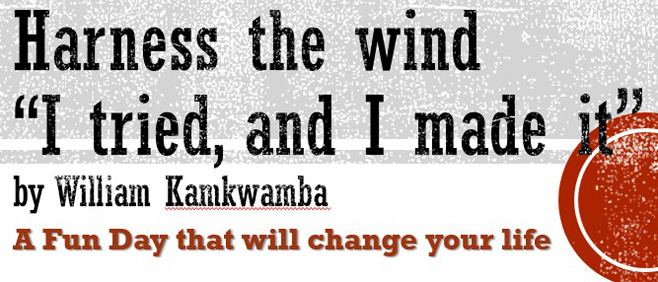 The Department is going to organize a career talk to students where five leading companies will join to share the job opportunities and career development in their companies.
From there, you will:
Get comprehensive information on job requirements, career development, recruitment procedure, etc. from each company; and
Get valuable advice and tips on application and interview.
Engineers in Society Lecture Series (Seminar VI): Business Fundamentals for Engineers
EE3012 Engineers in Society invites different distinguished speakers to share on different topics throughout the course.
Please find below details of the Zoom lecture that is now open to all EE students:
Date:
26 October 2021 (Tuesday)
Time:
3:00p.m. – 4:30p.m.
Topic:
Business Fundamentals for Engineers
Speaker:
Mr Raymond Chan, Partner at Alphamirai Lab
Mr Steven Fung, Registered Patent Attorney, Real & Complex IP
Mr Victor Lau, Associate Director, KTO CityU
Zoom ID:
985 9220 9114
Zoom Passcode:
510864