(JS1205) Programme Information Session and Interviews for JUPAS Applicants 2022 by CityU-Electrical Engineering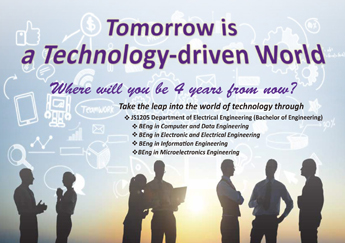 CityU EE will hold an online Zoom Programme Information Session and Interviews for JUPAS Applicants. Students will join an information session to know about the programme, meet with our Admission Tutors and professors, receive first-hand sharing from current students, and get a chance to ask us questions.
Date: 8 July 2022 (Friday)
Time: 2:00pm – 5:00pm
Delivery mode: By Zoom
Details and registration (here)
Admission Interview and Information Session 2022 for Local Direct Applicants
Eight sessions of admission interviews and information sessions were arranged for prospective local non-JUPAS (direct) applicants by Department of Electrical Engineering. The early round admission interviews have been conducted between Dec 2021 and March 2022 and the main round from April to June 2022. About 267 students mainly from UOW College Hong Kong (the former Community College of CityU), HKU Space Community College, PolyU HK Community College, and Vocational Training Council participated. The Admission Tutors Dr Leanne Chan and Dr Alex Wong introduced to the students about the department, her programmes, and admission information; while our current EE students were so enthusiastic to share their University life and various learning experiences with the participants. Group interviews were conducted on the days.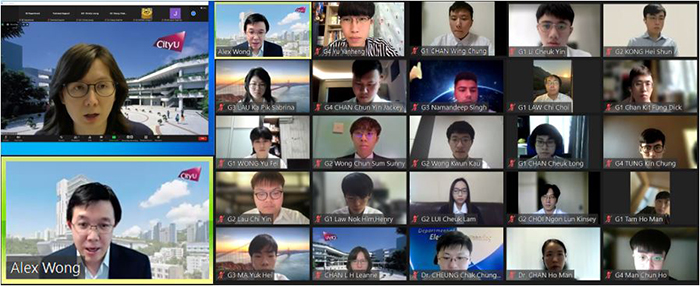 AIoT Coding, Engineering and Entrepreneurial (AIoT CE2 ) Skills Education for Gifted Students
We are pleased to announce that the new EDB Gifted Education Fund Project has been announced. It is time to encourage our Hong Kong Elite students to apply for these 40 positions from CityU-EE Department. For more details here. Thank you very much.
2021-07 為資優學生提供的AIoT編程、工程及創業培訓計劃
名額及在2021/22學年就讀年級: 40名學生(中四至中五)
申請截止日期: 27 May 2022
課程舉行日期
由2022年6月至2023年3月(10個月)(暫定)
更多資訊
CityU Undergraduate Open Day 2022
CityU Undergraduate Open Day 2022 was successfully held on 19 March 2022. The EE Department had three live online sessions throughout the day, including "Fun with Microcontrollers!" by Dr Andy Chan, "AIoT Show-and-tell" by Dr Ray Cheung and "Glass antennas for Wireless Communications!" by Prof K W Leung.
The sessions aroused the interests of secondary students in EE, and showed how our EE undergraduate programmes prepare students for the future.