CityU Information Day 2016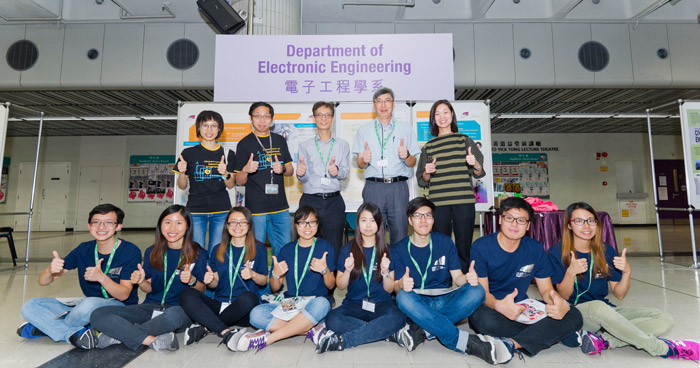 Thousands of students and parents explored the professional education opportunities on offer at EE Department during CityU Information Day held under the theme "Professional, Creative, For the World". Exhibition booth, informative programme talks and interesting laboratory tours were arranged to let visitors have thorough understanding on the majors we offer and the learning environment of CityU-EE.
Student Ambassadors and Professors of EE Department stationed at the exhibition booth for the whole day not only to introduce the Department and the majors we offer, but also to share their first-hand teaching and learning experience in CityU-EE.
Two talks were held in the morning and in the afternoon respectively to introduce to prospective students and parents the three majors EE offers – Computer and Data Engineering, Information Engineering, and Electronic and Communication Engineering – as well as their career prospects and opportunities.
Visitors were given the opportunity to taste the learning environment of EE Department through laboratory visit to Optoelectronics Laboratory and Near Field Antenna Measurement Laboratory of State Key Laboratory of Millimeter Waves.