OIS Final Presentation Competition
The 38 contestants, mostly Year 3 students, have accomplished the two month-long international experiential learning, which took place during the past summer semester in 7 countries. Under the Overseas Internship Scheme OIS 2019, they geared up to travel across the continent to the USA, the UK, Spain, Canada, Denmark, Finland or France. Residing temporarily in a new city and being coached on an innovative and mind-blowing research task could be a heady excitement to remember for life.

In this competition, they presented a summary of their own two-month project, each of which was printed on a large colourful poster, to semi-final judges, CityU supervisors as well as their fellow students and professors. The top 4 among them, in terms of both quality and creativity, became the finalists to make a second-round presentation in the stage area before awarded the title the Best OIS Final Competition Presenters. Not only did this event put a fruitful, memorable and concluding full stop to their adventures, but also showed to junior students who are interested in joining the next cohort what they could achieve through the scheme.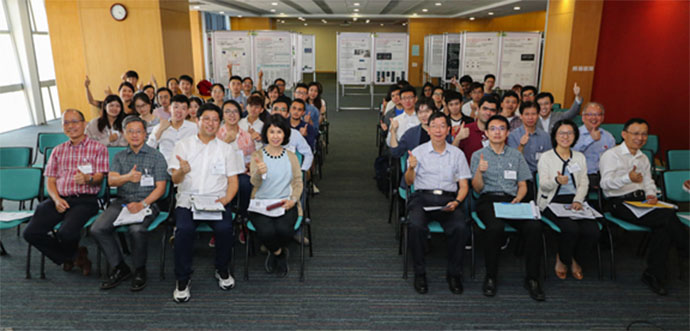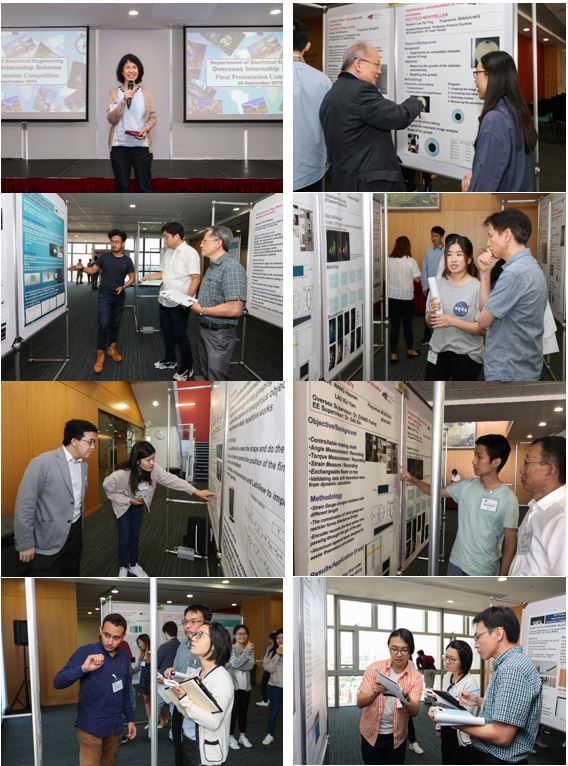 Congratulations to the winners of the competition!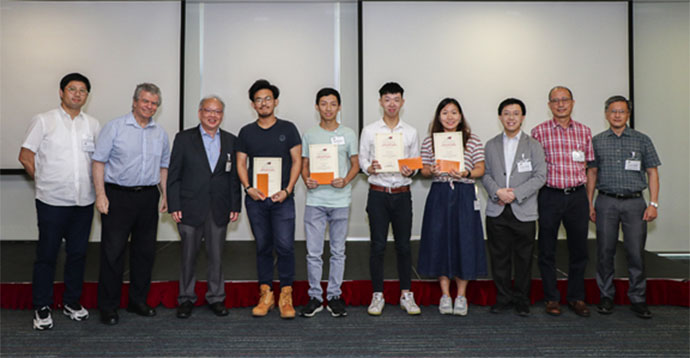 ******************
Champion: WANG Haonan (ECE) Topic: Design and Control of Soft Robots, Dynamics and Control of Lightweight Robots
Institution: Aarhus University, Denmark
Supervisor: Dr Xin GAI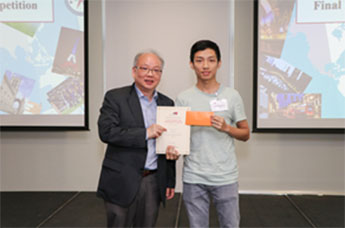 ******************
1st Runner-up: TO Yat Sing (ECE)
Topic: IoT sensor design for Agriculture
Institution: University of College London, UK (UCL)
Supervisor: Dr Cheng WANG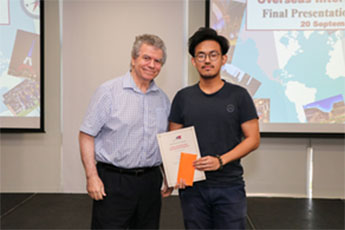 ******************
2nd Runner-up: CHAU Tsz Kin (CDE)
Topic: 3D Printing of Radio-Frequency Components
Institution: Loughborough University, UK
Supervisor: : Dr Young Jin CHUN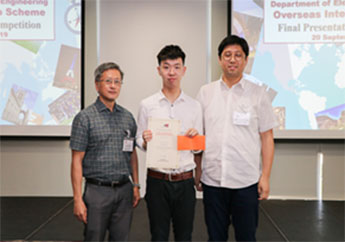 ******************
2nd Runner-up: WAN Yuen Man (ECE)
Topic: Improve your experience working in Innovation Projects
Institution/Center: CTTC Fundació Centre Tecnològic de Telecomunicacions de Catalunya, Spain
Supervisor: : : Dr Cheng WANG