Our Graduates
Mr CURTO DIAZ Joaquim (MScMIT, 2015)
Senior Research Assistant, City University of Hong Kong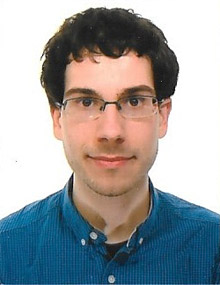 I am currently Senior Research Assistant at City University of Hong Kong in the Department of Electronic Engineering. I am developing mathematical models for Machine Intelligence and Computer Vision. Just after graduation, I joined the Computer Vision Laboratory at ETH Zurich in Switzerland and I was also Visiting Research Scholar at Carnegie Mellon University in the US. The MSc program at City University of Hong Kong gave me a broad knowledge foundation that allowed me to pursue my research career across the globe. The program offers courses in the intersection of Electrical Engineering and Computer Science with strong theoretical and practical background. The Department of Electronic Engineering was a home away from home during my studies and provided top-notch facilities for research and professional development. Furthermore, the university offers a one-of-a-kind curriculum in Hong Kong, committed to fostering innovation and developing individuals for the fast-paced changing society we live in.
---
Mr ZHOU Shiqi (MScEIE, 2015)
Ph.D. student, Osaka University, Japan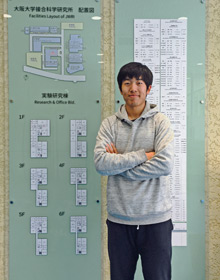 My research during the Ph.D. study at Osaka University is to develop and design a new eutectic Sn-Bi based solder material for wide application to many everyday used electronic devices. My current work is focusing on the design of both the solder materials and low-temperature interconnection processes as well as implementing related reliability tests. These works are specifically aiming for temperature sensitive components and devices such as wearable devices and organic electronics.
What was so amazing when studying the MSc programme at EE Department of CityU is the available resources and opportunities facilitating your learning in and out of classroom. Thanks to my dissertation supervisor, Prof Y C Chan, who had given me the chance to carry out project work about soldering and reliability testing technology for few months at Osaka University. The temporary stay at Osaka University not only allowed me to acquire the required in-depth knowledge on the area for completing my dissertation, but also inspired me to pursue Ph.D. in the said field. All these also built up the vision of how I see Hong Kong and the world.
---
Mr LU Wenhao (MScEIE, 2015)
Ph.D. student, City University of Hong Kong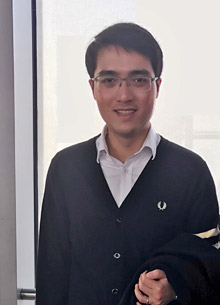 I received the MSc degree from the City University of Hong Kong in 2015. My major is Electronic and Information Engineering. The main achievement obtained from pursuing MSc is that I switched my study mode from following teachers' instructions to exploring unknown fields by myself. There were both individual or group projects as course assessment. By doing individual project, we got the chance to play a role as an engineer - how to apply knowledge to solve practical problems independently. On the other hand, sharing ideas with partners in group projects made me think more creatively. Generally, I enjoy every second of challenging the uncharted engineering territory. So I chose to pursue Ph.D. in CityU. My research interests include enhancing noisy speech by deep learning, and reconstructing speech with estimating parameters.
---
Mr MAK Frederick (MScEIE, 2013)
Director, Xenon Electronics Limited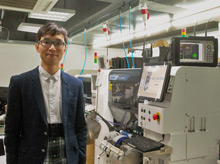 I had worked on electronics design for various institutions such as Canada's National Laboratory for Particle and Nuclear Physics and Polytechnic University of Hong Kong. Now I am the Director of Xeon Electronics Limited, an OEM doing design and manufacturing of UAV electronics and RF system.
The MScEIE programme equipped me the necessary theoretical engineering knowledge and practical skills for designing mission critical product for the RF industry - the design of receiver with outstanding sensitivity and reliability at minimal cost that eventually leads to the success of the company. The part-time mode also provided the flexibility for working adults to complete their studies at their own pace.
---
Last Updated : 18 Nov 2020