Past Events
EEHS Academic Workshop on Preparation for Postgraduate Applications in the United States
EEHS invites Prof. Stella Pang and Prof. Nelson Chan as guest speakers for this Academic Workshop. They both have extensive academic and research experiences in renowned universities in the United States.
EEHS invites Prof. Stella Pang and Prof. Nelson Chan as guest speakers for this Academic Workshop. They both have extensive academic and research experiences in renowned universities in the United States. They will be sharing their experiences and some tips on document preparation, such as personal CV & Statement of Purpose (SOP), as well as other related topics.
Date: 30 November 2022 (Wednesday)
Time: 4:00pm to 5:00pm
Venue: LT-11, 4/F, Yeung Kin Man Academic Building
Speaker: Prof. Stella Pang and Prof. Nelson Chan
Online Registration: Click HERE.
First EE Academic Staff Meeting in 2022/23
The first academic staff meeting among all EE faculty was held on 11 November 2022. The Chairman presented updates on the development of teaching and research of the Department.
Matters related to undergraduate and postgraduate studies and laboratory issues were also highlighted and discussed.

There are 11 EE colleagues received the University Long Service Award 2021 on 7 November 2022. To maintain social distancing, a simple presentation ceremony was held to delivery award to those who have served the Department for 10 years to 35 years, including faculty members, technical staff and administrative staff.
Their dedication and professionalism are one of the most important factors to our achievements and successes. Our heartfelt thanks to all of them!
Long Servicing EE Staff 2022
Dr Chan Lai Hang Leanne
Prof Stella Pang
Ms Szeto Man Ki
Prof Chan Sze Chun
Prof Dai Lin
Ms Mok Wing Chi

Mr Ting Chi Wang
Dr Chim Hung
Dr Po Lai Man
Prof Pun Yue Bun Edwin
Dr Yuen Shiu Yin Kelvin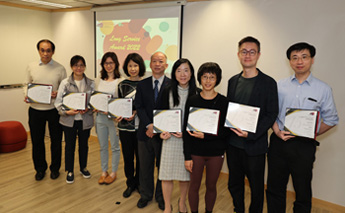 CityU Information Day 2022
CityU Information Day was successfully held on 22 Oct 2022. EE's sessions were held in hybrid mode introducing students and parents to the field of EE, the new major Microelectronics Engineering, and how our undergraduate programme prepares students for meaningful careers. It was exciting to meet our visitors face-to-face this year allowing more interaction and exchange with them.
Please access the recorded sharing of one of the main events below. The main event includes an Inspirational Talk, a Programme Talk and Experience Sharing from current students.
Video of EE Main Event: Please view here.
Web Platform of CityU Information Day 2022: Please check here.
 

Inspirational Talk "Electrical Engineering
or Not" by Dr Ray Cheung
 
Admission Talk by Dr Leanne Chan

 

Service Counter welcoming all visitors
 
Project Demonstration by
EE Student Ambassadors
Programme Information Session 2022 for Direct Applicants
Four Programme Information Sessions were arranged to prospective direct applicants (non-JUPAS) for the programmes offered by Department of Electrical Engineering (1205, 1573A, 1585A, 1597A, 1703A) between 12 and 28 October 2022. Students from UOW College Hong Kong, HKU Space Community College, PolyU HK Community College, and Vocational Training Council (Haking Wong & Shatin) attended.
In the Information Session, the Admission Tutor Dr Leanne Chan introduced to the students and teachers about the department and its programmes, admission information and the discipline prospects. In addition, sharing was done enthusiastically by our current EE students and alumni on their University life and different learning experiences.
Please refer to the video clip here.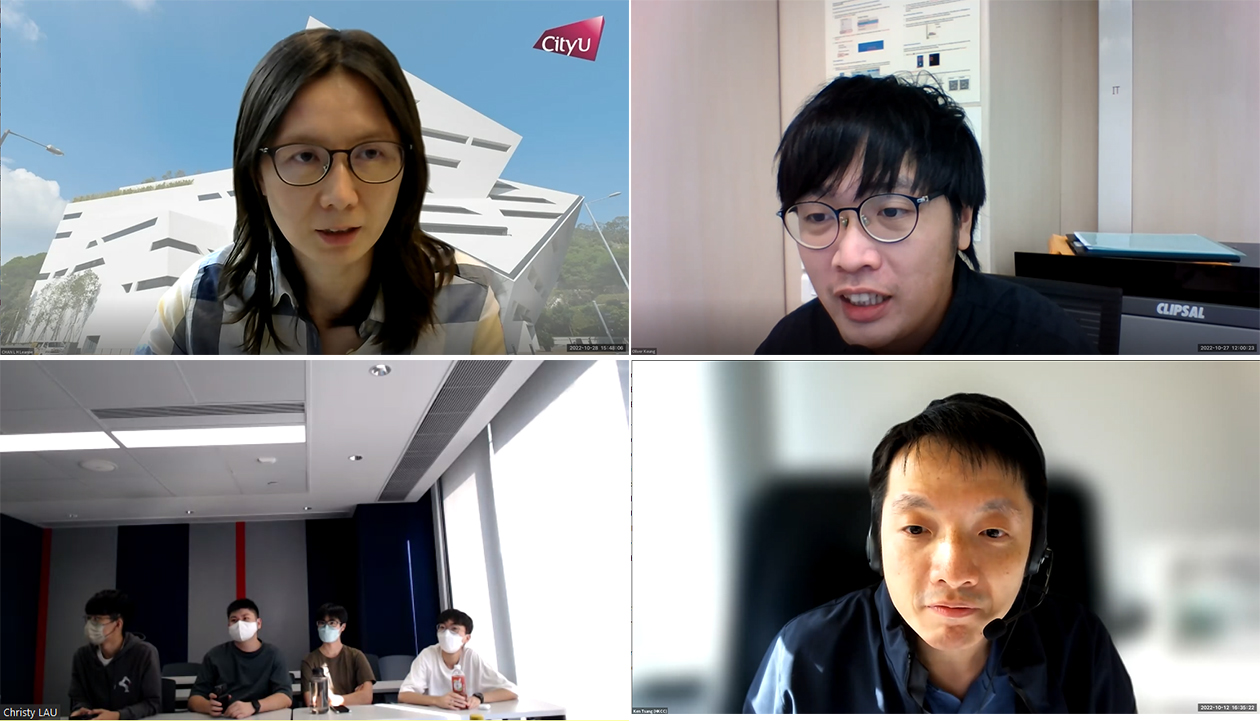 Briefing Session to Teaching Assistants
A briefing session hosted by Prof Arindam Basu was delivered on 30 September 2022 to PhD students who serve as Teaching Assistants (TA) for the Department in coming semesters.
It aims to outline scope of TA duties and expectation, departmental policy, and the needs of TA training during the PhD studies. PhD students with good TA performance were also invited to share with peers the good practices for carrying out TA duties.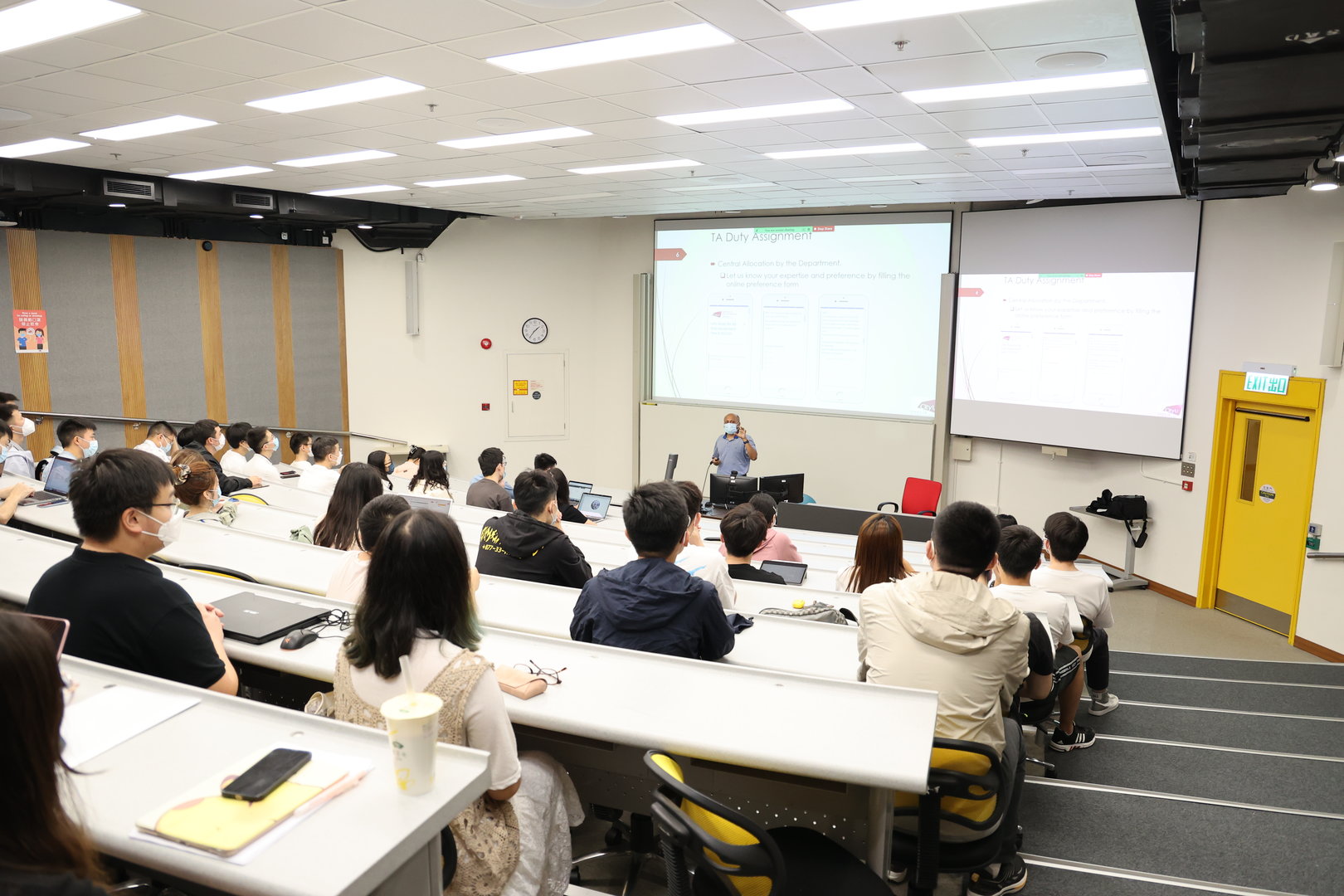 Career Journey Sharing Session And Interview Skills Roundtable Discussion
A career journey sharing session and interview skills roundtable discussion was held in mixed mode on 9 September 2022 to help students plan their career or job search and better prepare for job interviews. Over 30 students joined the session. It is our honor to invite five speakers from different disciplines in the industry to share their career stories. Each speaker, assisted by a student facilitator, hosted roundtable discussion in small groups of 5-6 students. Positive feedback were received, all the participants enjoyed the event, they found the information very useful and would recommend it to their friends.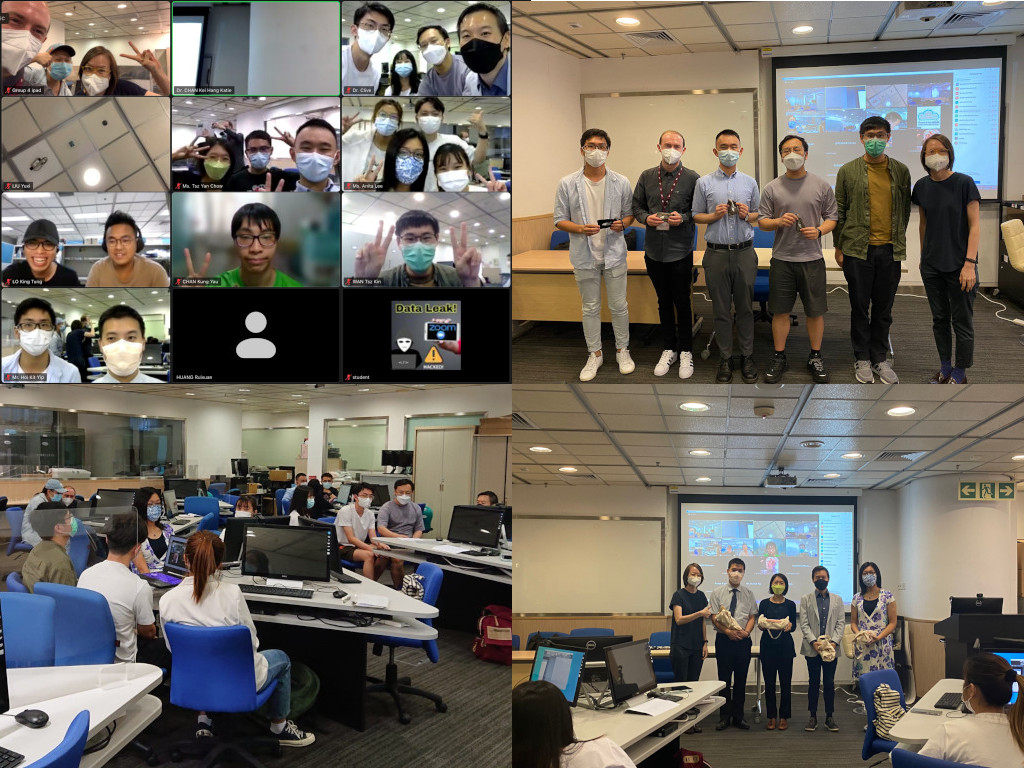 Dialogue with Parents 2022
Support to Year-1 students on adapting to the university life is essential and family members play an important role on it. Dialogue with Parents hosted by Dr Leanne Chan was held to let parents of Year-1 students know better about the university life, student learning and support at the EE Department as well as the career prospects of EE graduates.
We do hope that the information would facilitate parents to walk through the university journey with their children. Two graduates, Mr Tommy Law (2020 ECE graduate) and Mr Hugo Wong (2017 ECE graduate), also joined us to share their learning experiences in EE and their career development to parents.
Distinguished Technical Seminar by Prof. Kai-Kit Wong
Prof. Kai-Kit Wong, Chair Professor of Wireless Communications of the Department of Electronic and Electrical Engineering, University College London, delivered a distinguished technical seminar "Bruce Lee Inspired Fluid Antenna Systems for 6G: Fluid Antenna Multiple Access" on 26 August 2022.
The seminar focused on talking about the novel antenna technology, referred to as fluid antenna, that adopts a software-controlled, position-flexible antenna to operate on the best signal envelope within a given space. There was a nice exchange among faculty, research staff and students. 

EE Student Orientation 2022 – A Big Welcome to all EE New Students!
EE Student Orientation was held on 24 August 2022 (Undergraduate students), 27 August 2022 (Master students) and 2 September 2022 (PhD students) to extend our warmest welcome to the new students and allow them to have a better idea of this new family. It was exciting and happy to meet some 300 students on campus and exchange with them.
Various informative sessions were arranged to let students know more about the Department, the programme information, student learning support and graduate career outlook. Big welcome again and may we wish you all a wonderful and fulfilling journey with EE!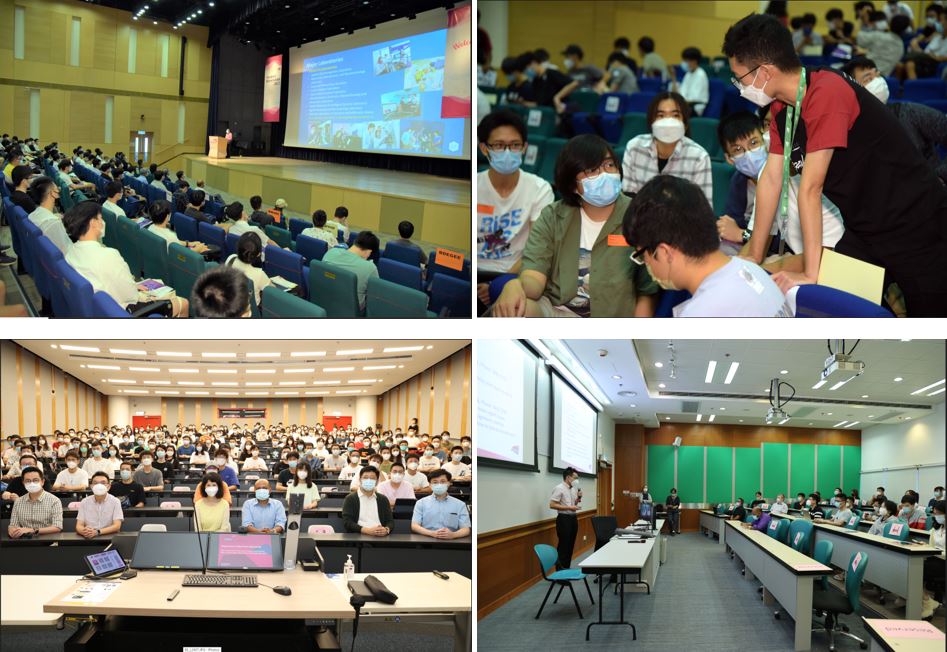 Participating faculty:
Welcoming & Introduction to EE: Prof K M Luk, Prof Stella Pang, Dr Albert Sung, Prof Nelson Chan, Dr Rosa Chan, Dr Ray Cheung, Dr Derrick Jiang, Dr Haoliang Li
CDE: Dr Yanni Sun, Dr K L Chan, Dr L M Po
ELEL: Dr Andy Chan, Dr W S Chan, Dr Lip Ket Chin
INFE: Prof Andrew Leung, Dr Eric Wong
First-year: Dr Sammy Chan, Prof Arindam Basu
PhD and MSc Programmes: Dr Bernard Chiu, Dr Steve Wong, Prof Arindam Basu, Dr Young Jin Chun